I can't believe it's only now the first day of summer.  With the way our weather has been, it feels like it's been in full swing for weeks.  Not too much is going on in the Junction, but I did take a fantastic class with Carol Wingert a few weeks ago.  I had taken a class with her back in '07 when she was teaching at Ink It.  Do you remember Ink It?  It was a fabulous mixed media store in Gilbert.  No sooner did I find it than the owners decided to close it and start down another path.  That was the last time I had seen the fabulous Carol.  She now teaches classes out of her sweet home and I was honored to take one back in May.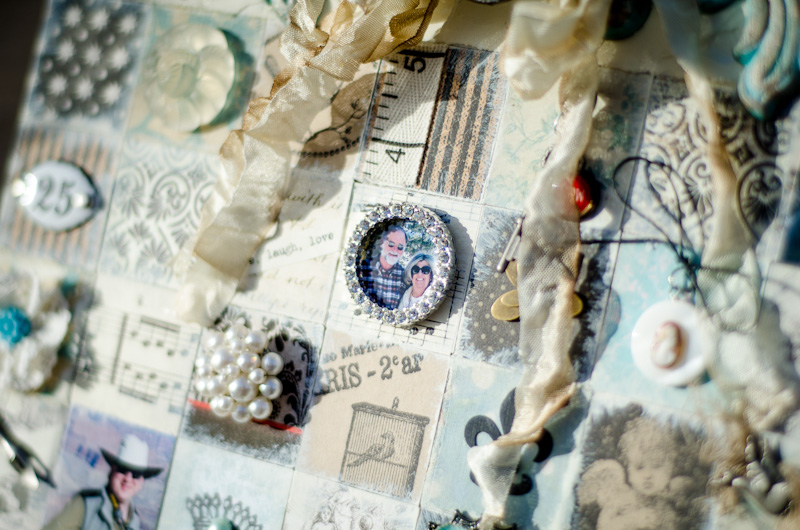 The title of the class was "Betwinchie Canvas Storyboard."  Carol calls it a betwinchie because each square is one and a half inches — "between" one inch and two inch.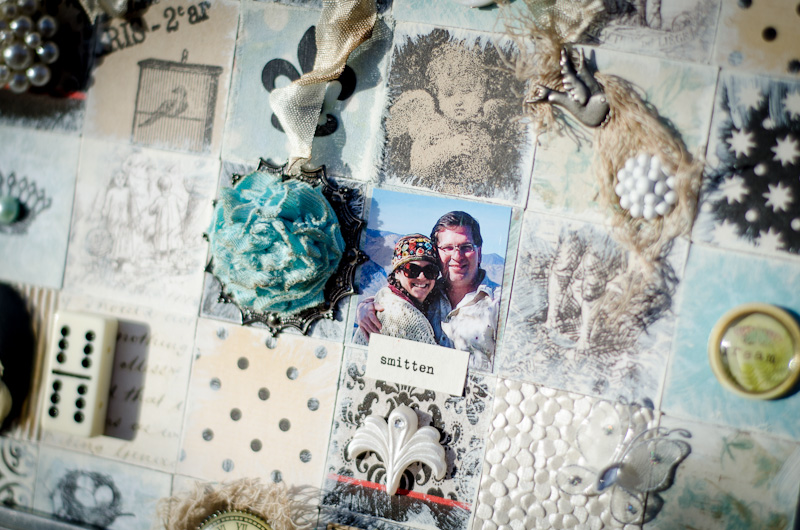 Carol allowed us to choose and accent color and I chose aqua.  I'm normally a pink girl, so it was nice to work with a different color.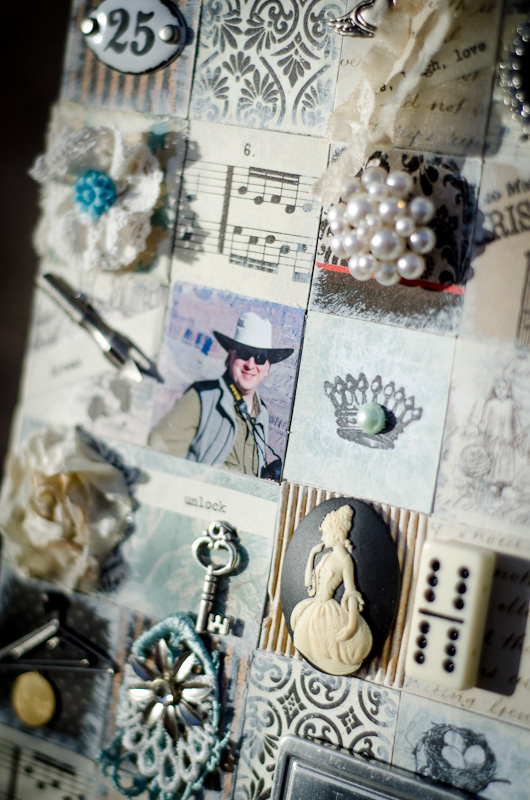 She had all sorts of goodies for us to decorate our boards.  You can always count on Carol for lots of goodies!  😀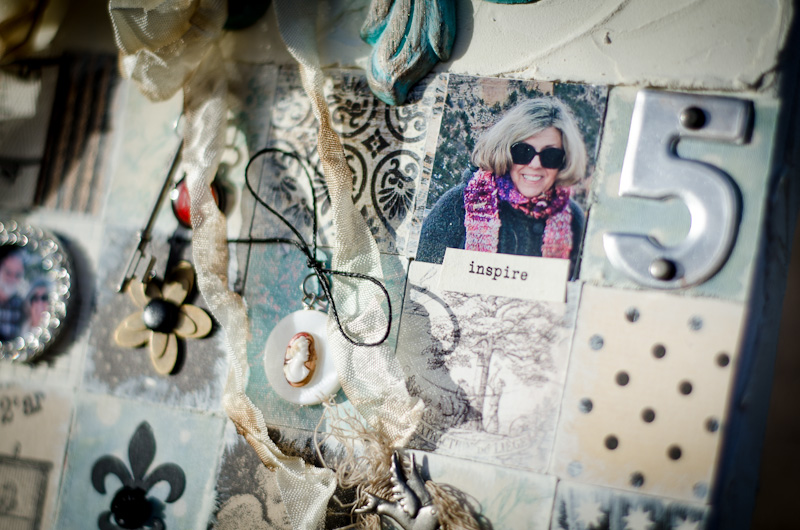 The nice thing about her projects is she always allows room for your own interpretation and a chance to add your own photos.  I love the above one of Mom.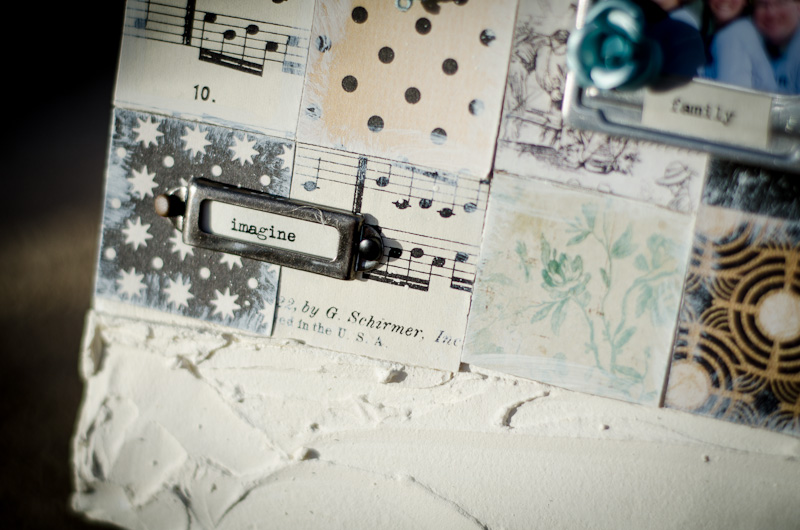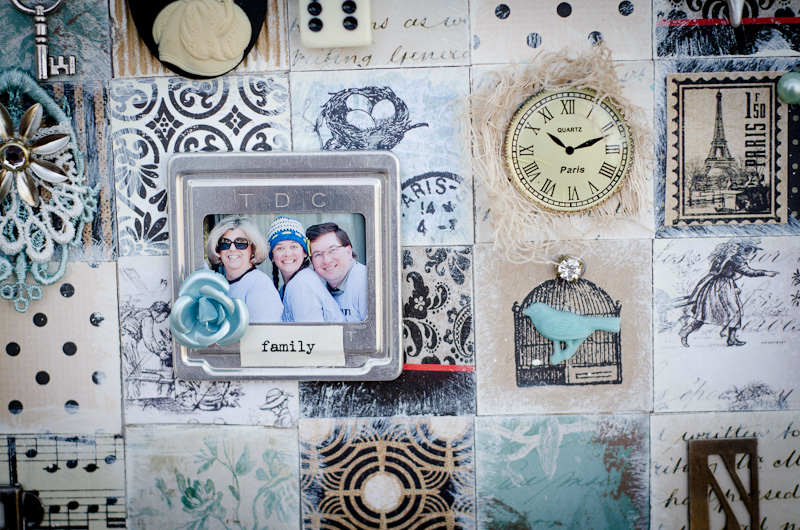 All the photos I used on the board were of our trip to the Grand Canyon this past Christmas.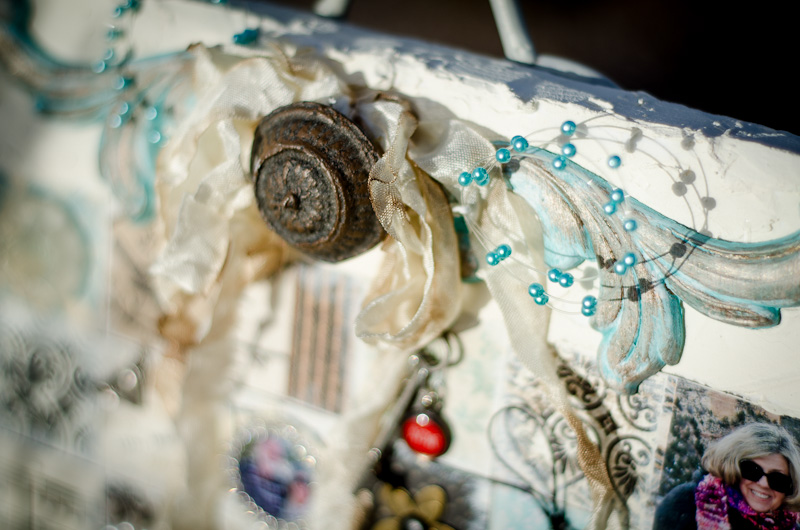 I love the cabinet handle on the top of the canvas.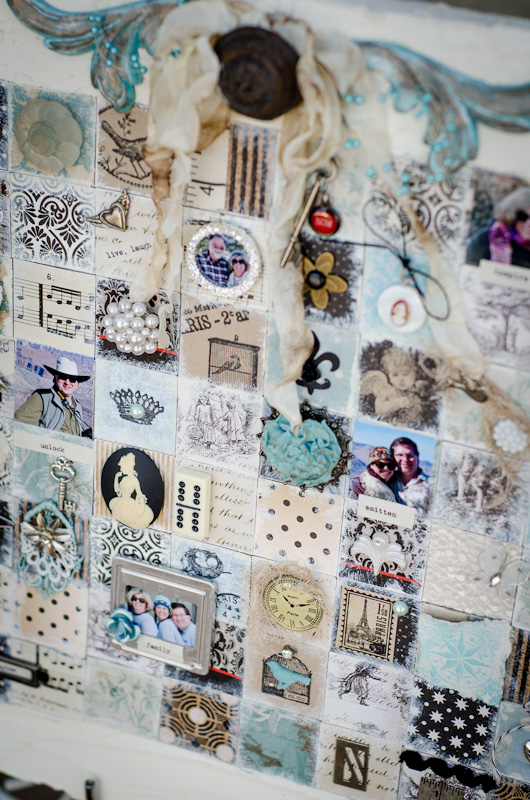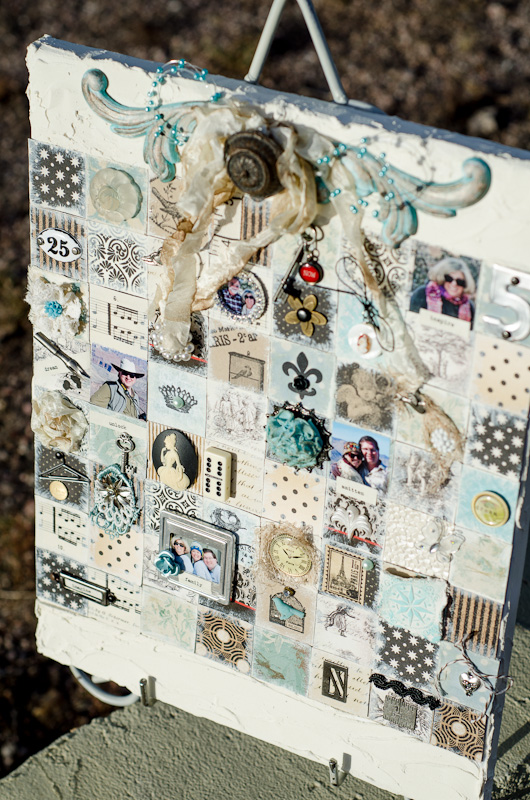 Carol also provided us all with metal easels to display the final project.  I am so pleased with mine and it sits on our entryway furniture.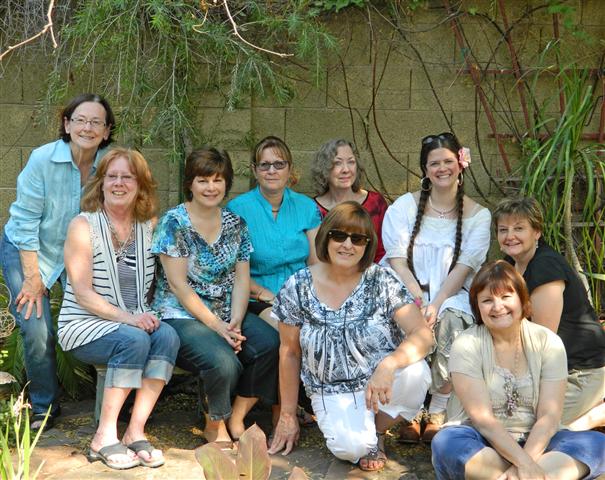 These are all the lovely ladies I got to play with.  Hopefully I'll see them again in July when I take another class.  Thank you Carol for a great time!