A couple days ago, Chucklebutt and I rented two movies.  One was The Day the Earth Stood Still (Klaatu baada nikto!) the other was Let the Right One In — touted as "the best vampire movie ever."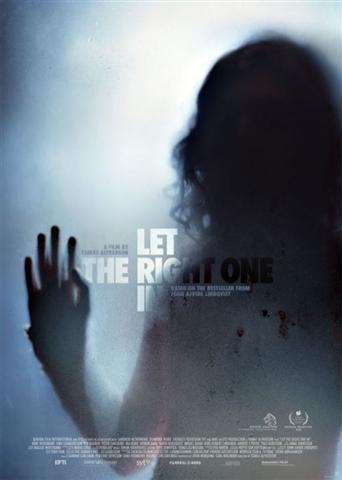 So, that byline is a bit misleading.  It should read something like, "the best vampire movie to ever come out of Sweden," or "the best ever artsy fartsy, avant garde vampire movie."  Chuck has decided that it is the "suckiest vampire movie to ever grace the silver screen," but he's not one into lingering shots of dismal landscape or silent close-ups on really depressing characters.  The movie had its moments, and the ending rocked, but I've seen better.
I got home tonight, and Chuck surprised me with a mini adventure.  It made up for yesterday when I came home and took a three hour nap.  We went geocaching around Apache Junction and had a really nice eveing.  We found five caches and just enjoyed walking around our little desert town, sharing each other's company.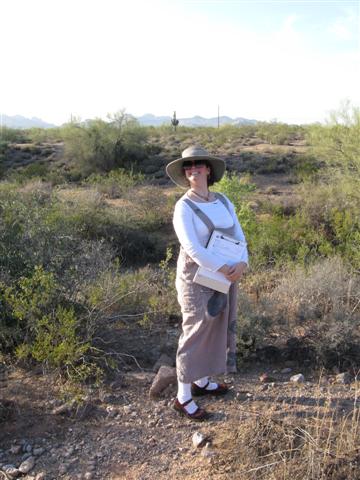 Yeah I'm wearing my uniform — but it's so comfortable!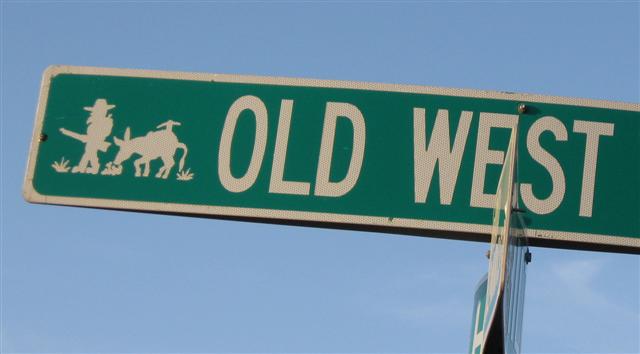 Most all of the our major signs have this little miner/donkey logo.  I think it's too cute.  Apache Junction is at the base of the Superstition Mountains and there are lots of stories about the Lost Dutchman Mine.  I fantasize about Chucklebutt and I finding the mother load on one of our hikes.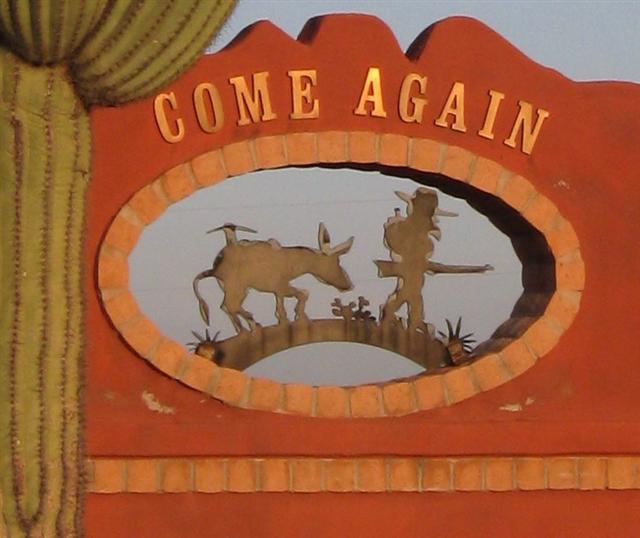 This is the sign leaving town.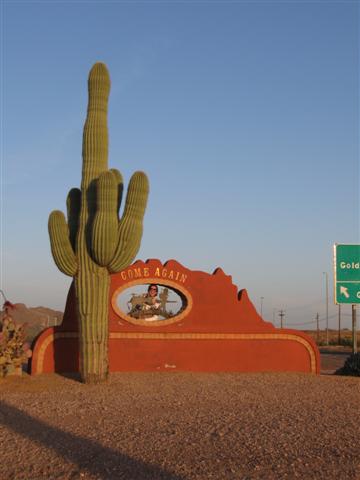 Isn't that saguaro cactus gorgeous?!  I think they are such majestic plants.  They are one of my favorite things about living in the desert — that and the smell of rain in the desert.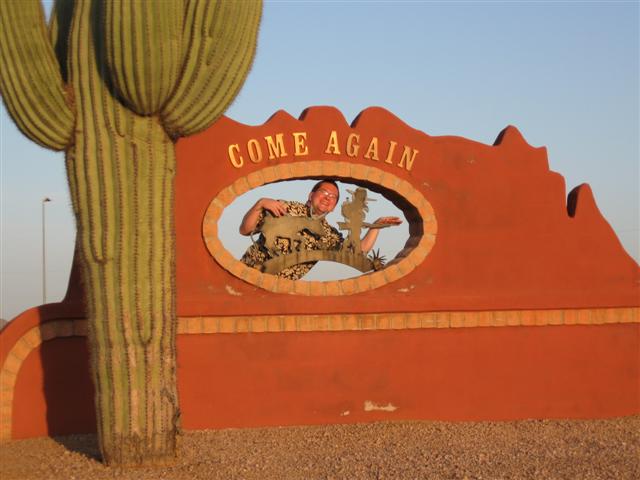 Thank you so much Chucklebutt for a great evening!  I love you and our adventures!