A few weeks ago, I surprised Chucklebutt with tickets to see Penn & Teller.  We both love their television series Bull Sh*t and we have wanted to see their Vegas show for quite some time.  I am on the Mesa Arts Center's mailing list, and low and behold, discovered they were coming to the MAC in May.  The price was right — considerably less than their Vegas venue — so I surprised Chuck with tickets.  It was a fantastic show and they did an awesome bit on the First Amendment.
Now let me just say that I have never met any celebrities.  I did see Brenden Fraiser one year at the National Theatre in London and Abe Vigoda eating lunch at a cafe in New York, but I've never had the nerve to actually engage a celebrity.  Chucklebutt has met quite a few folks and has big cahones when it comes to meeting people he likes.  He's a huge Roswell fan and has met most of the folks on that show and he almost got beat up by Jeri Ryan's body guards — oh yeah, and he did share a nice moment with Daniel Roebuck in L.A. (look him upon IMDB) — but me, I've never had my picture taken with anyone famous.  Until now!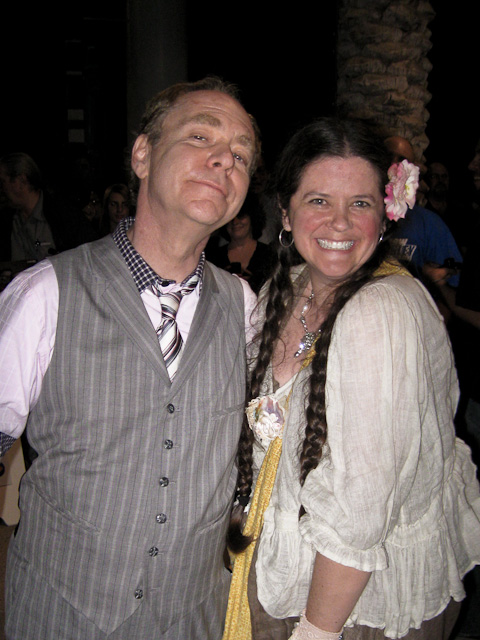 OMG!! It's me and Teller.  BTW, his legal name is Teller — one of the few people in the United States to have a single name. Both guys were super cool and were very patient with their fans. They have been known to hang out for hours signing stuff, getting their photo snapped and if the mood is right, chatting about some deep subjects.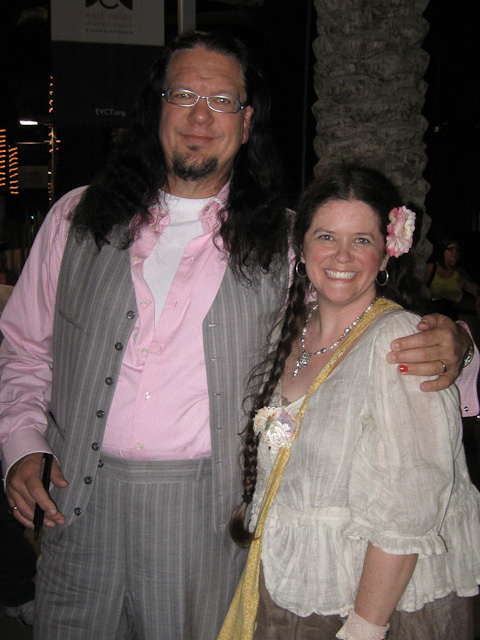 Even better, me and Penn!!  Now let me just same that I consider myself to be a tall woman — 5'8.  I'm barely at his chin!  That Penn is one big dude!  Give him some Hollywood good-looks and he would be a prime candidate for the Black Dagger Brotherhood.  BTW, Chucklebutt informed me that the one red nail on his left hand is in honor of his mother.  Oh yeah, and he called me "Boss."  Okay, he called everyone "Boss" but who cares!  😀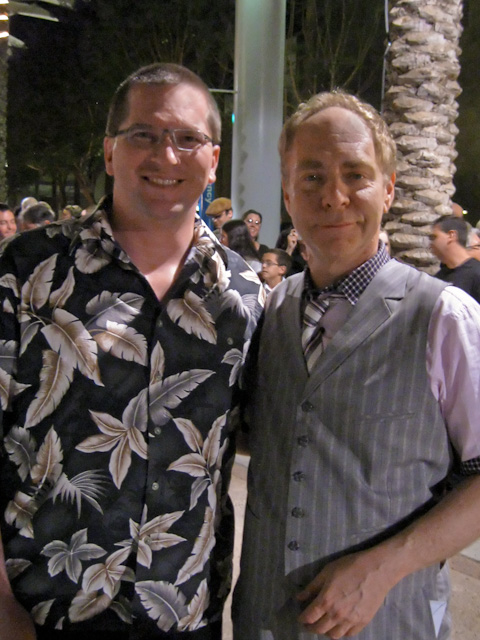 And Teller does talk to you.  It's sort of a muttering thing, but he does have vocal cords.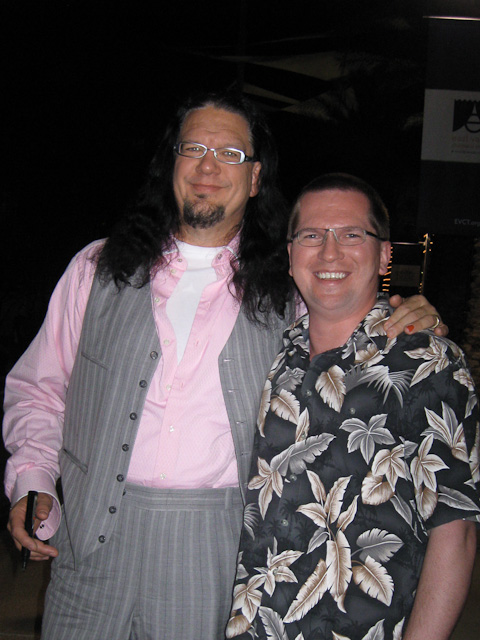 Even Chucklebutt looks like a little dude next to Penn! I think I may have a new crush.