I'm not really one for New Year's resolutions, but I did promise myself to participate in a few swaps during 2009.  Well, I think I may be a bit obsessed.  It's a great opportunity to create art and a create excuse to shop — not that I need an excuse to shop, but you get the idea.
 I just finished up the Spring Sweetness Swap and hope my partner Bethanie enjoys her loot.  I was a little late in mailing off the package, so here is a preview while she patiently waits for the mail to arrive: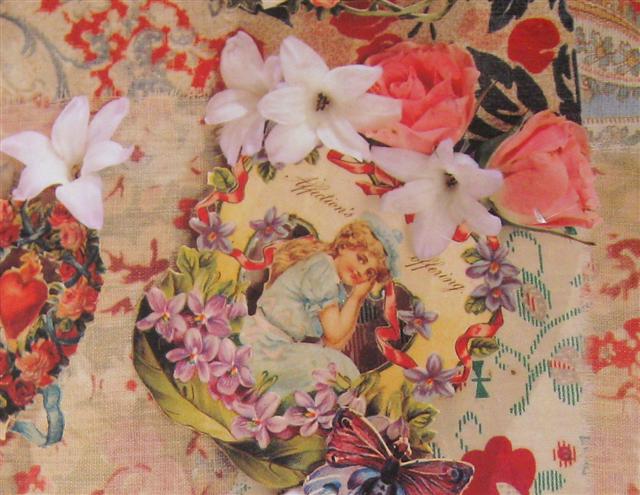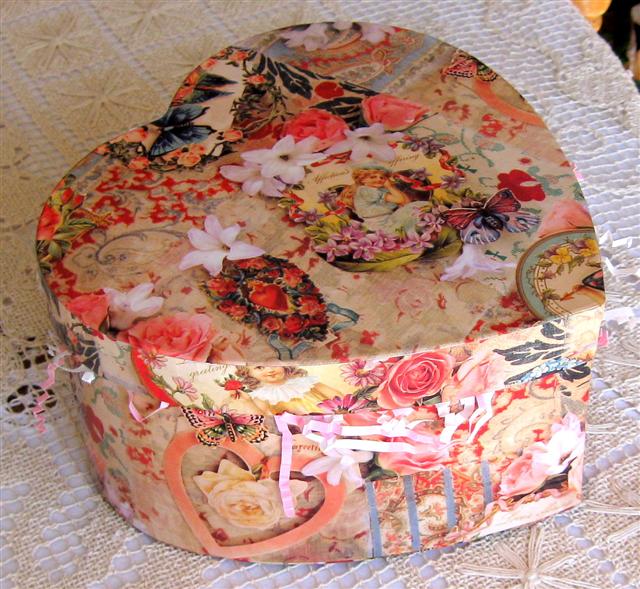 What spring treasures could be inside?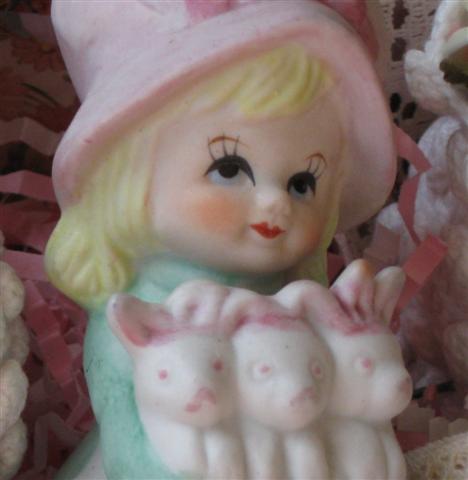 What a cutie patootie!
 These were too cool and I thought long and hard about keeping them for myself.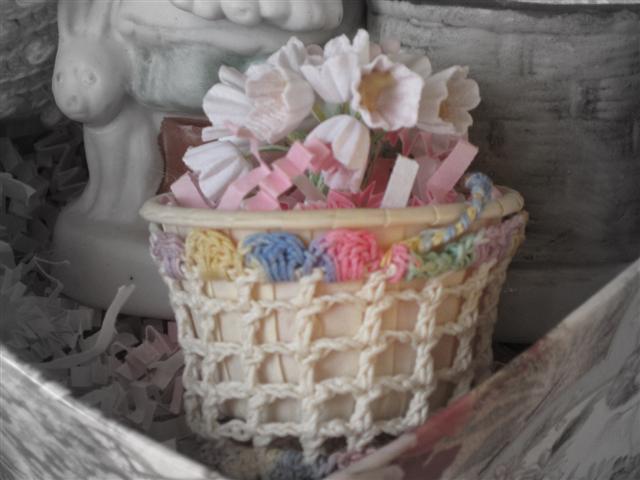 This was my favorite find — a crocheted nut cup.  Can't you just imagine some Southern Belle playing Bridge eating from this dainty thing.  I bought two and actually kept one for myself.  I couldn't resist.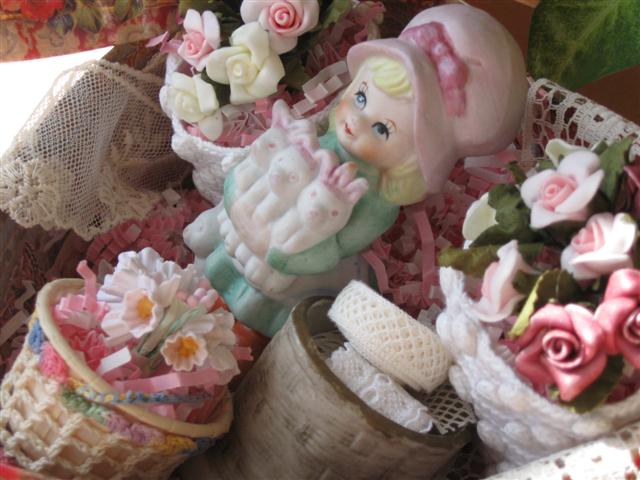 I threw in a few yards of my vintage lace — as Mom knows I flat out have a lot of lace — and shipped it on Saturday.  Hopefully Bethanie should receive it next week.
This weekend has been pretty eventful.  My students opened their show and despite the fact they are still learning their lines, the audience loved it.  Chuck had a surprising moment when he overflowed his director's toilet.  Think Ben Stiller in "Along Came Polly."  The only thing missing was a ferret.  I'll save everyone the details, but it was hilarious.  I laughed so hard when he told me about his plight that I almost wet my pants. 
The other exciting moment was when Chuck dragged me to Urgent Care kicking and screaming.  Actually it wasn't that bad, but were it not for him, I wouldn't have gone.  Apparently I have an infection in my eye (think stye and not pink eye) and am having to take steroids, antibiotics and eye drops to clear it up.  The doctor said it was a good thing that I came when I did because if it had worsened, I would have to have intravenous drugs in the ER.  Yipes! Chuck gave me an "I told you so look," and off we went. 
I hope that everyone has a good Monday!  Ciao!