I realize that Easter was two weeks ago and I'm a little late in my well wishes, but I hope that everyone had an enjoyable holiday.  I can't believe how quickly  it snuck up on me.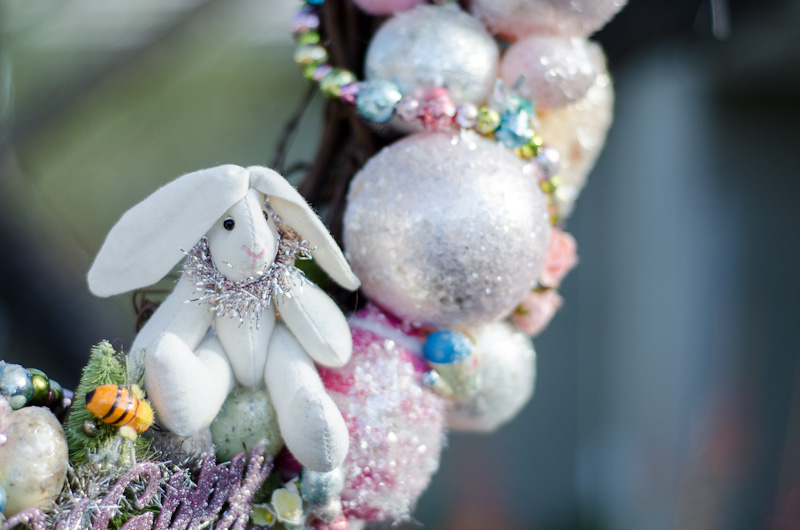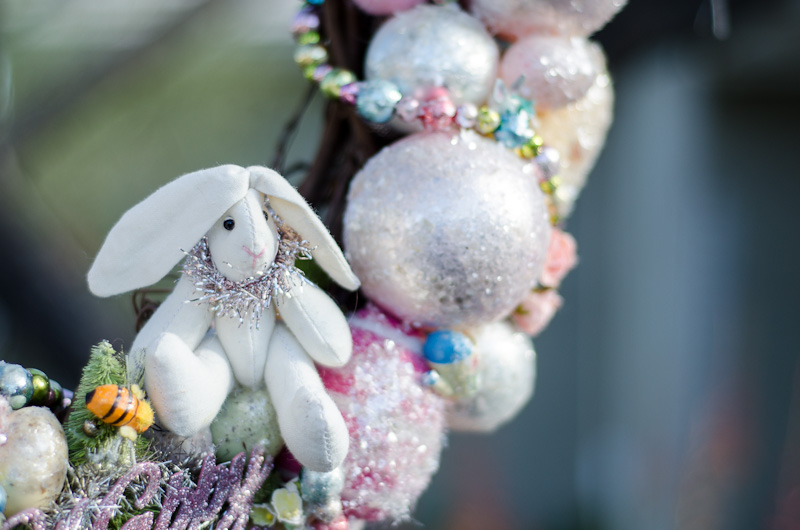 April has been beautiful here in the desert and I'm a little wary about the 100 degree weather that's right around the corner.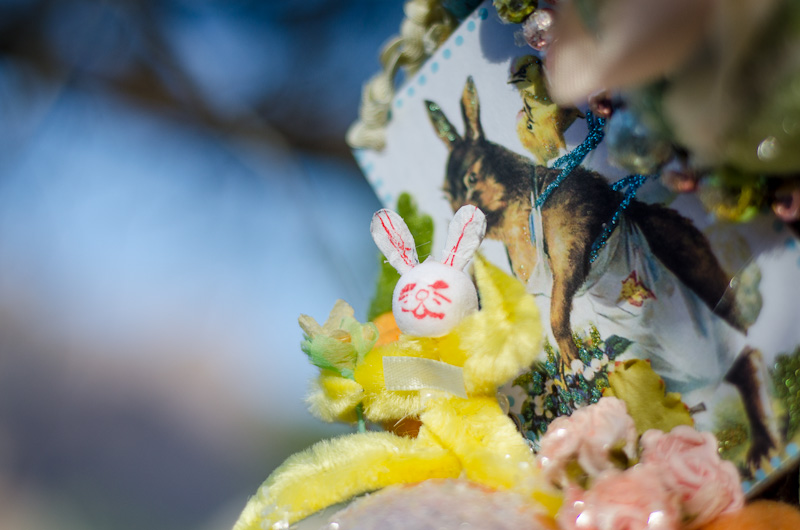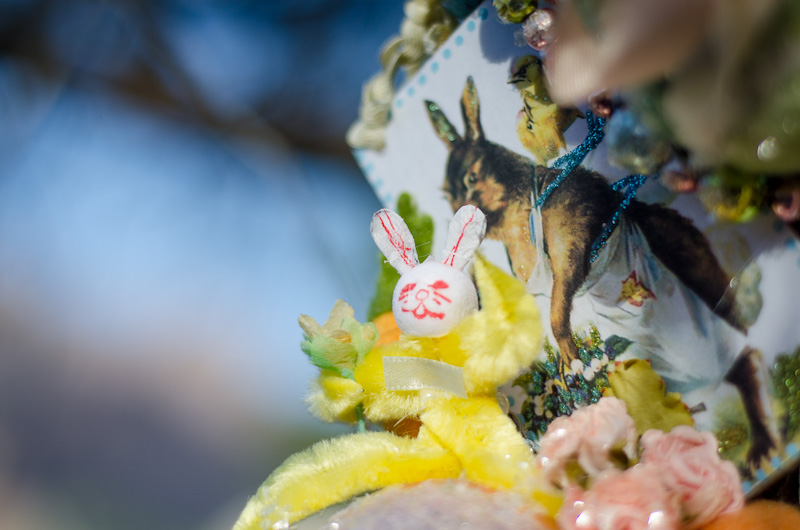 Chucklebutt and I have been grilling like mad dogs and taking advantage of the beautiful patio furniture MamaPuff and Buddy gave us for Christmas.  It really has been beautiful.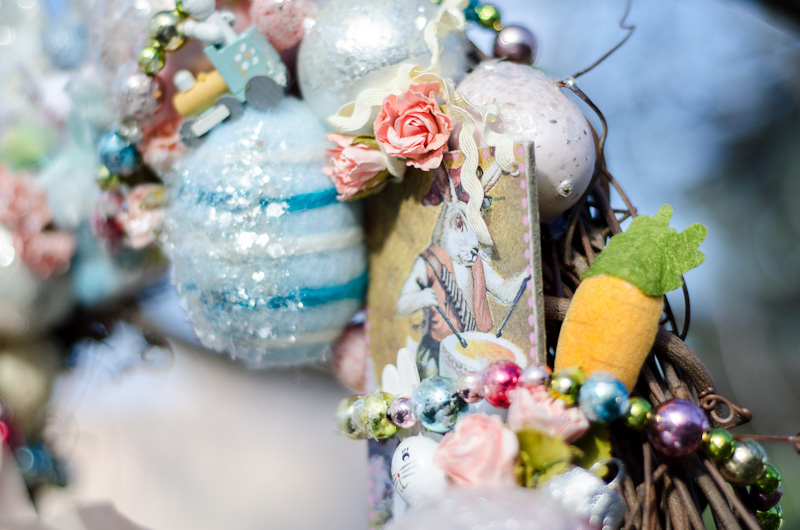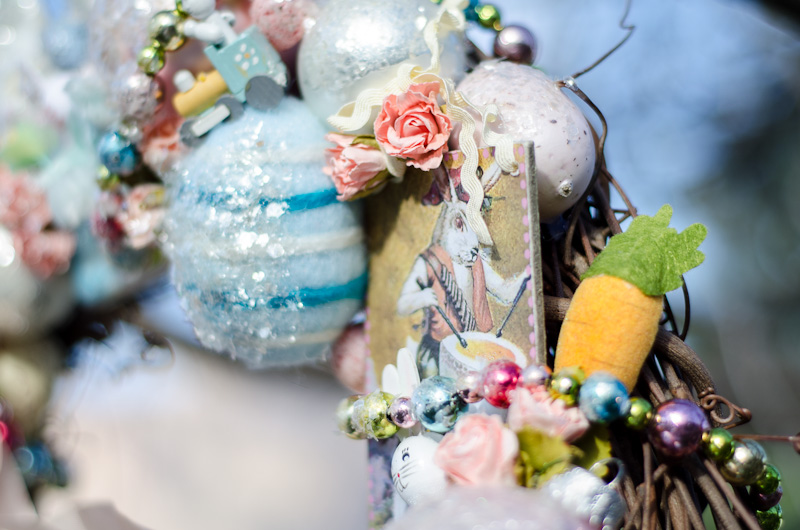 The weather folks are predicting triple digits this weekend.  Sheesh!  It was nice while it lasted.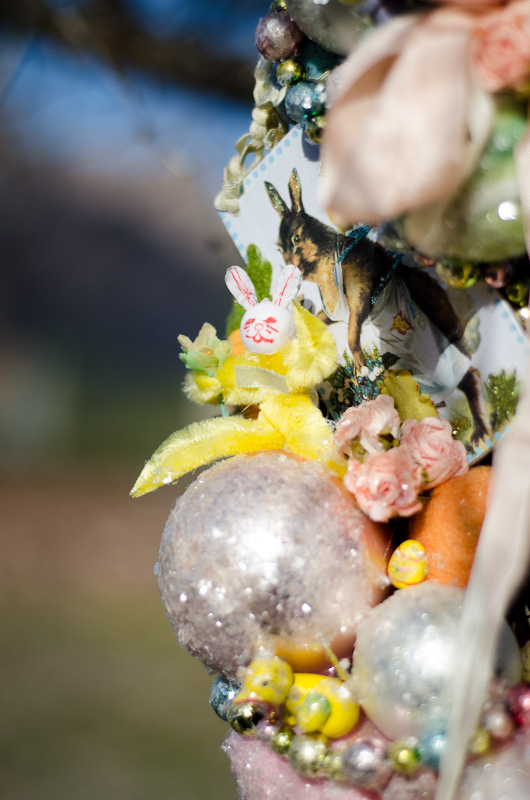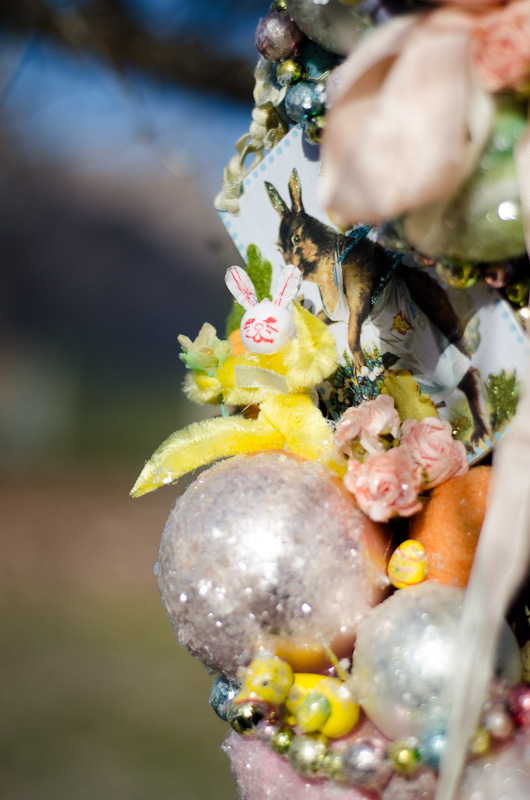 And while our hot summers are probably the worst thing about living in Arizona, it makes my favorite past time quite enjoyable — SWIMMING!!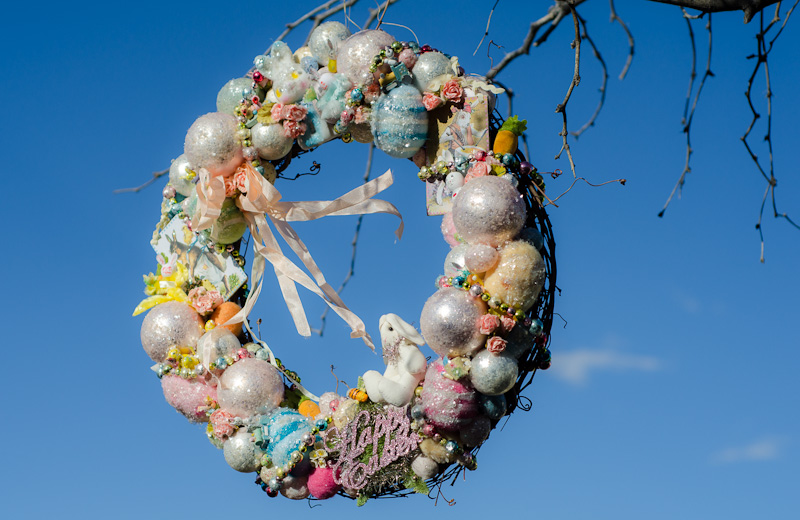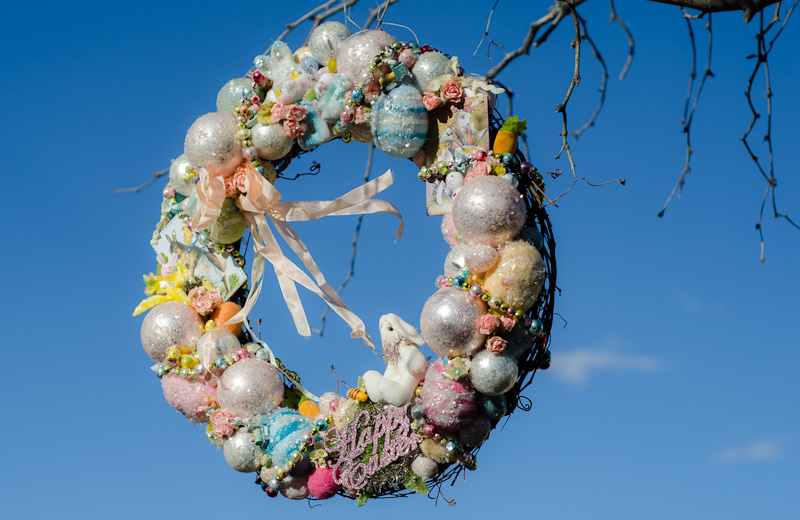 Chucklebutt and I were going to go camping Easter weekend, but we just couldn't get our butts in gear.  Instead, we decided to try our hand at some canyoneering.   Do you know this book?
It is awesome!  And if you live in Arizona or are planning on visiting, I highly recommend it.  Anyhoo, Chucklebutt and I set out in search of adventure on Easter afternoon.  We were planning on trying a "moderate" canyon since we were not savvy enough to do anything too technical.  Incidentally, "moderate" means you will be using more than just your feet to get you where you want to go.  No problem!  Heh.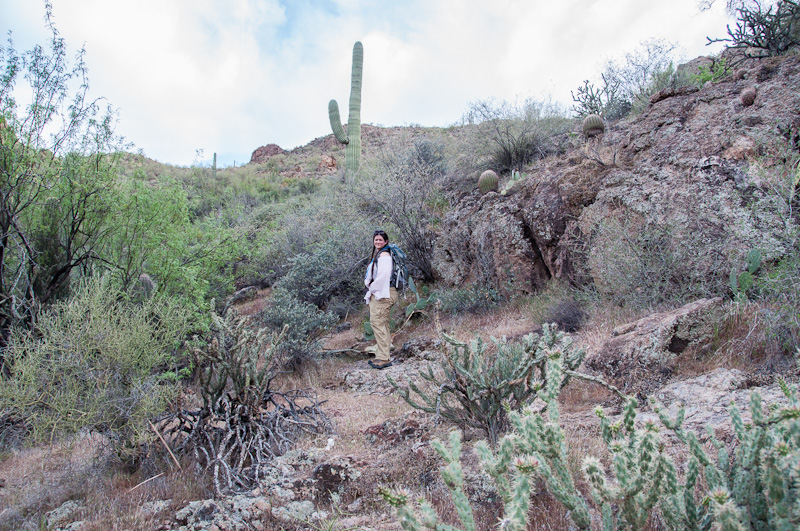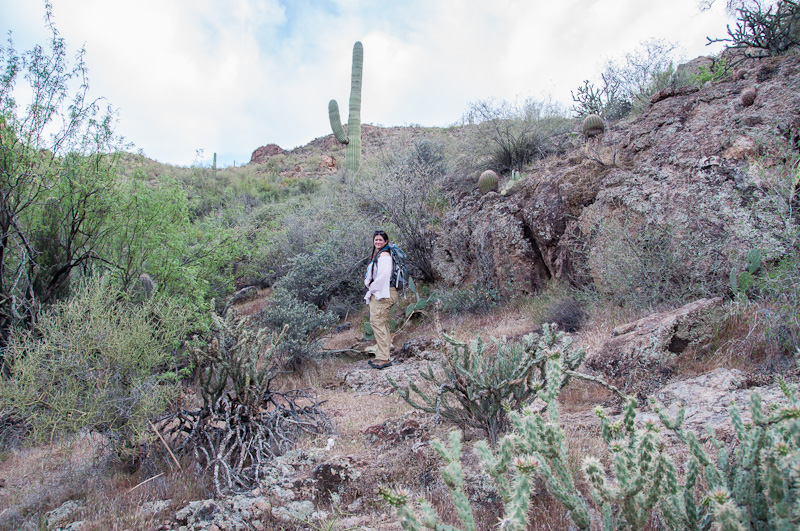 Gorgeous scenery, no?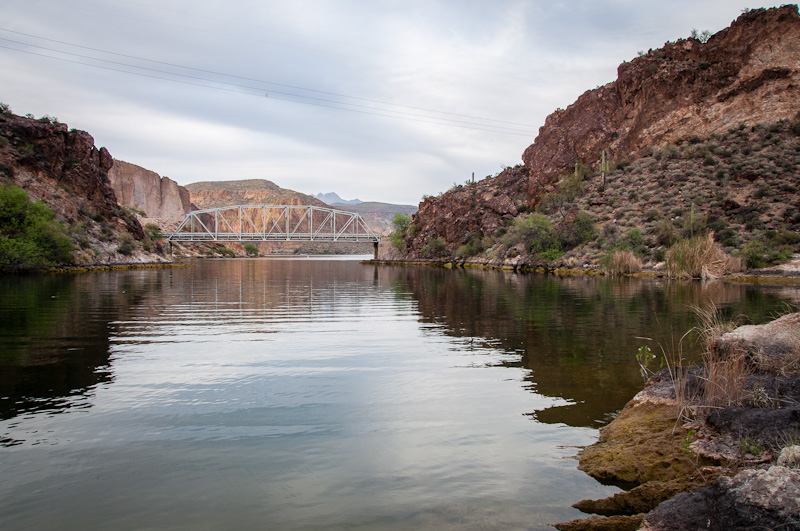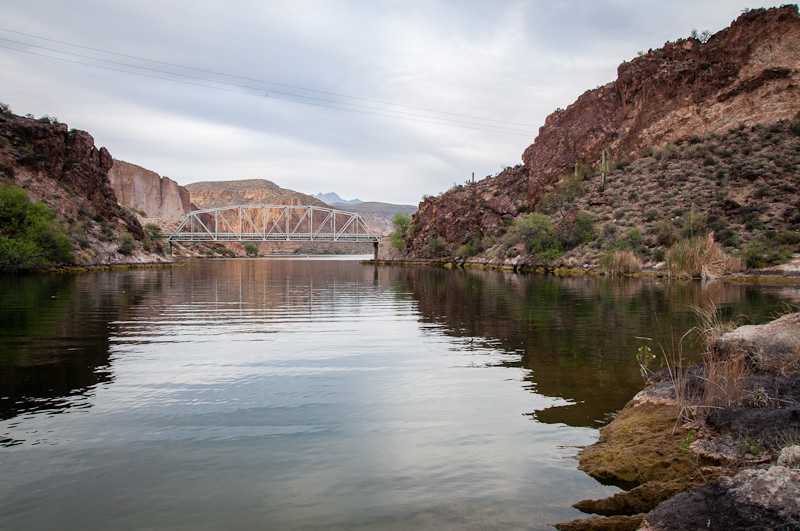 We parked just past the bridge and  had to hike over the above hill in search of a non-existent trail.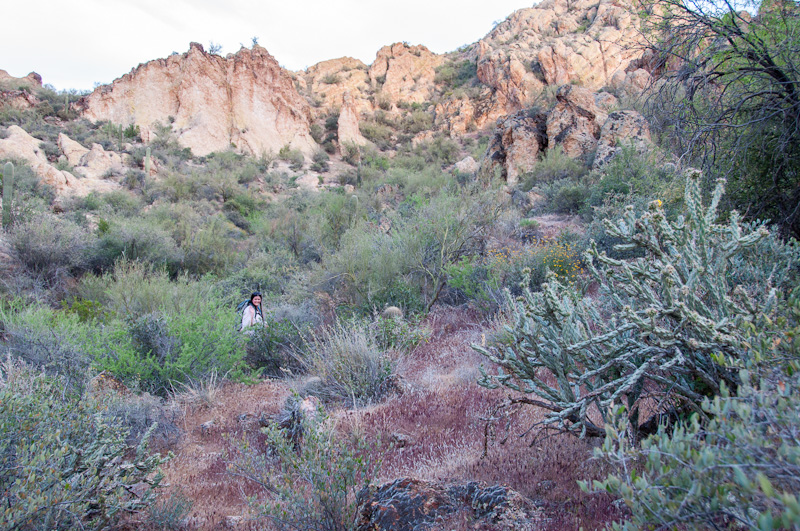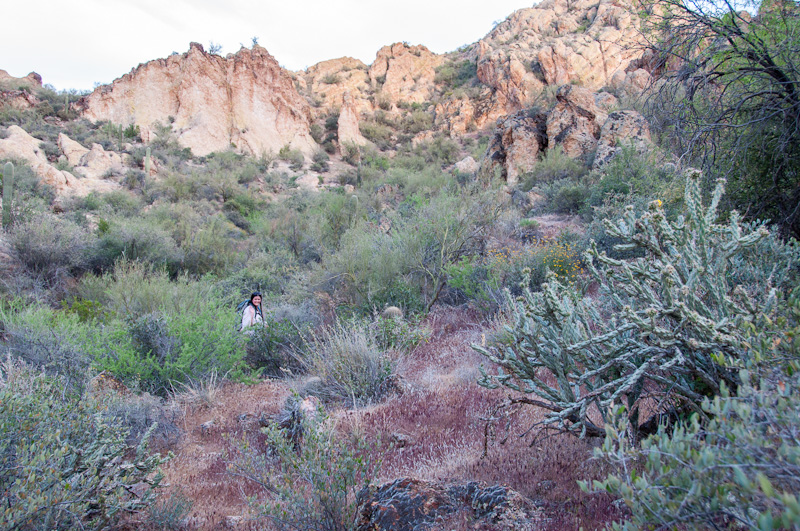 Yup.  Not a trail in sight.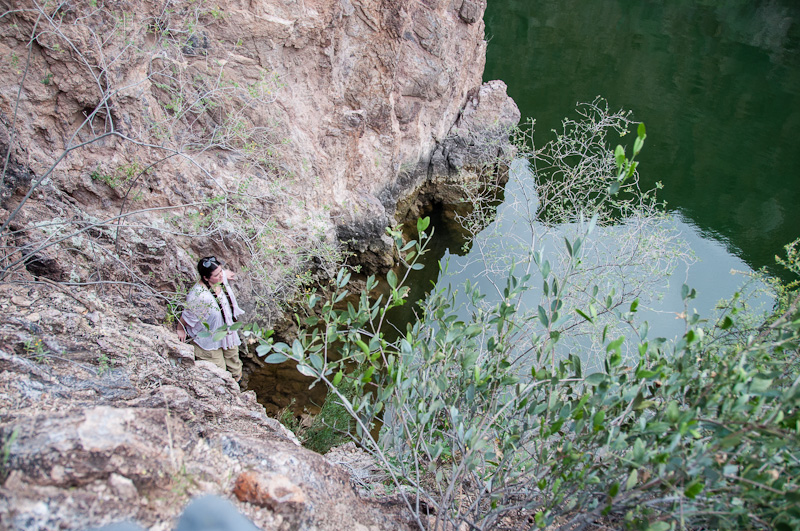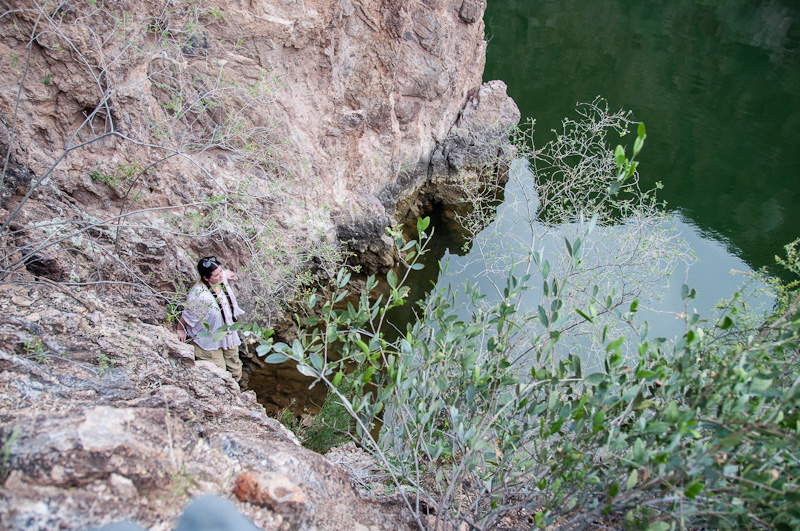 To get to this canyon, we needed to scramble down to the water's edge and "boulder" around the corner.  Scrambling down to the water's edge wasn't too big an ordeal.  And let me just say, that the following wall looks a LOT easier than it really is.  I was a climber all throughout high school and even did a bit after college — mind you this was 20 years and 50 pounds ago. 😀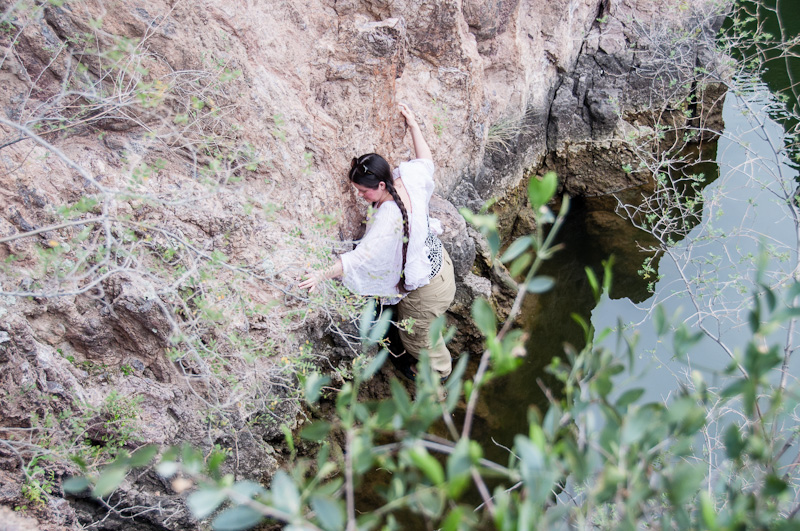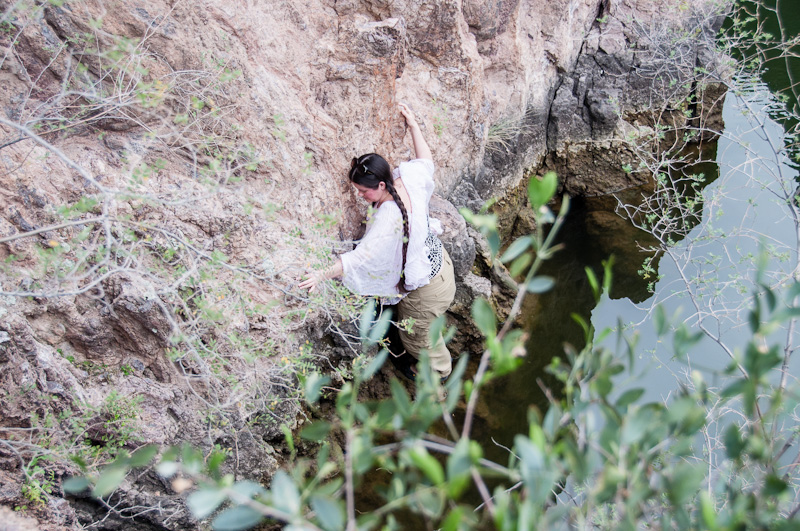 I got about half way across when my arms decided they no longer wanted to work for me.  I was exhausted!  Chucklebutt even got some video of me falling in the water.  Boy was it cold!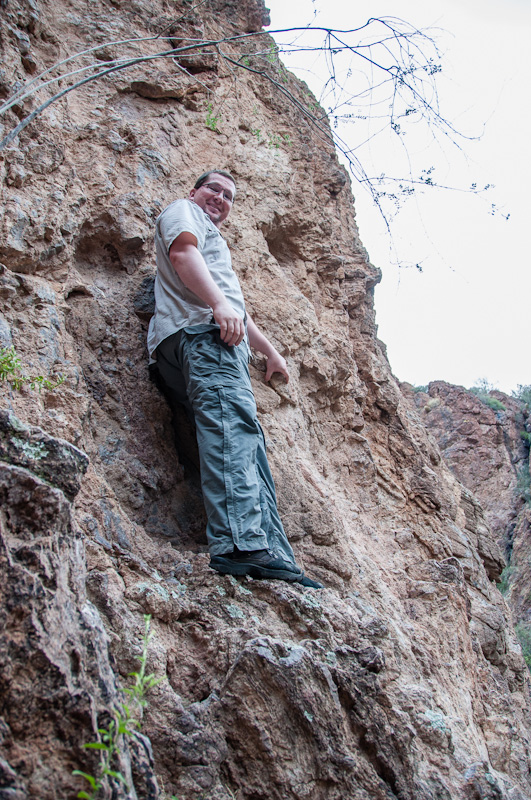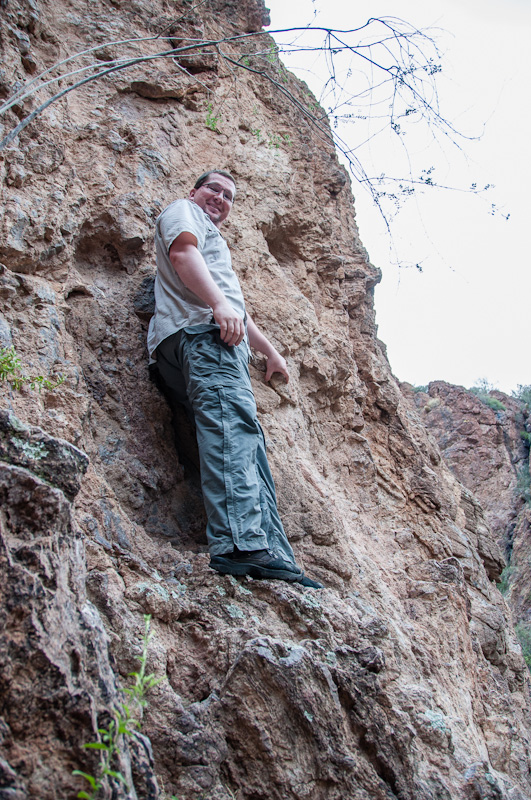 Here's Chuck trying his hand at the wall.  FYI: I made it farther!  I'll probably never let him live that down.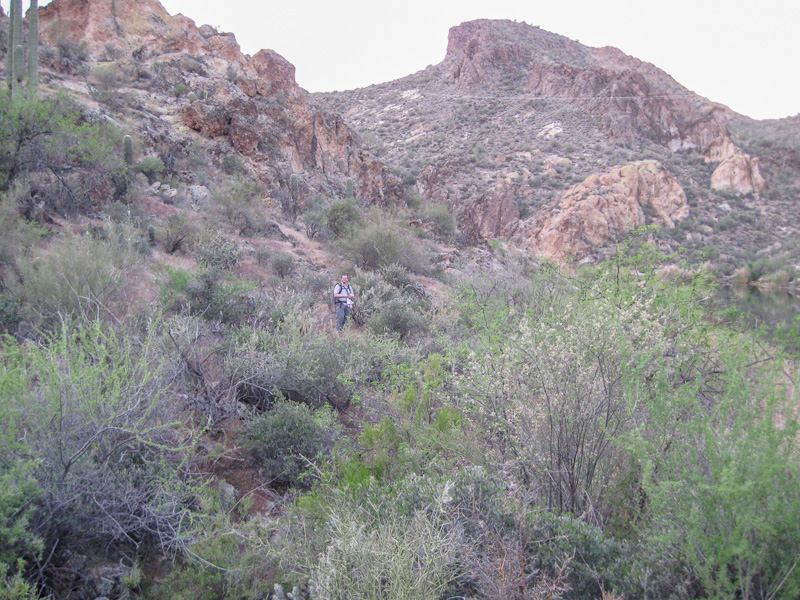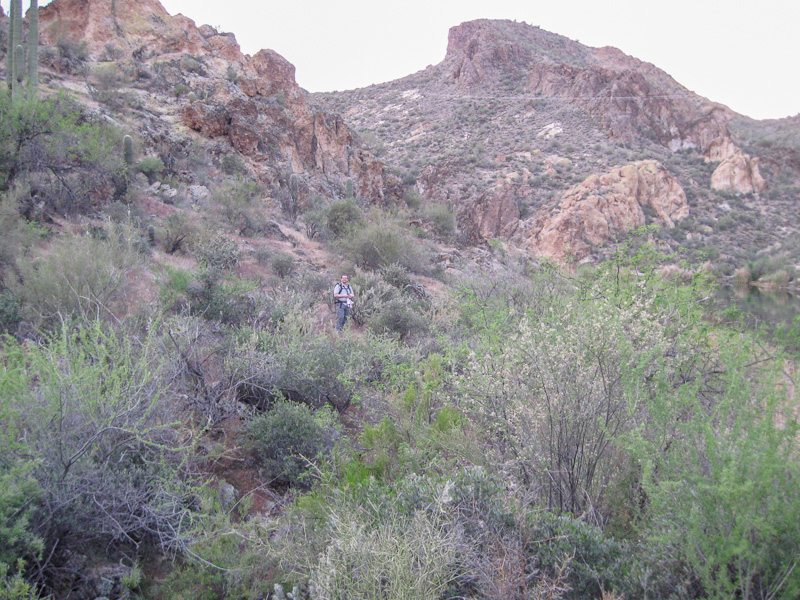 So after much hemming and hawing, we decided we just weren't up to the challenge.  Sigh.  We were hiking for about two hours (total trip) and didn't even make it into the canyon!  We have some work to do.  (Can you spot the Chucklebutt?)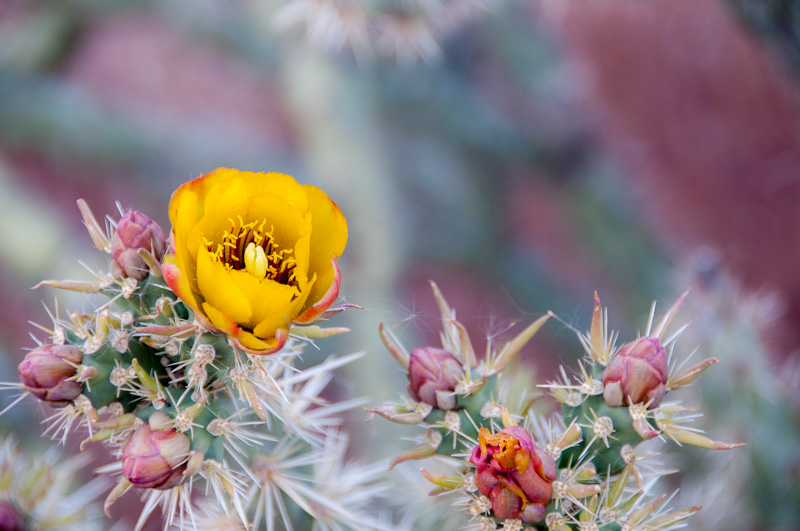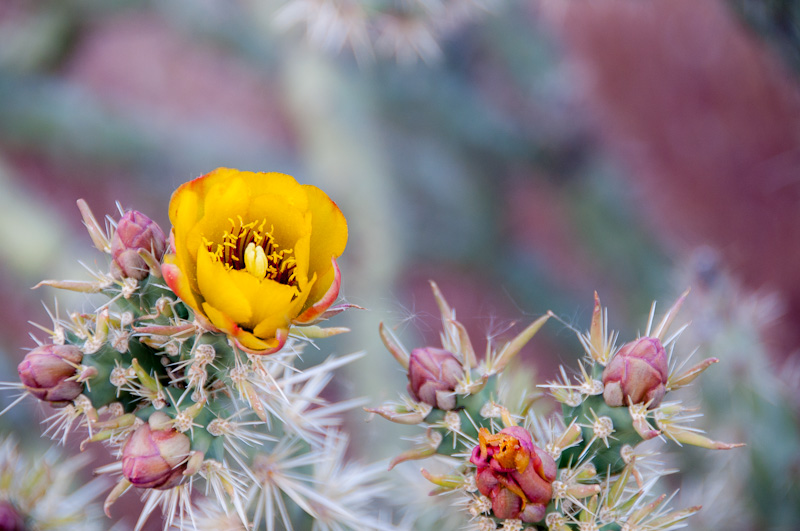 Never fear!  We've not given up, however, we just need to wait until it's super hot and then we can swim our way to where we need to be.  That was actually an option but the water was just too frigid.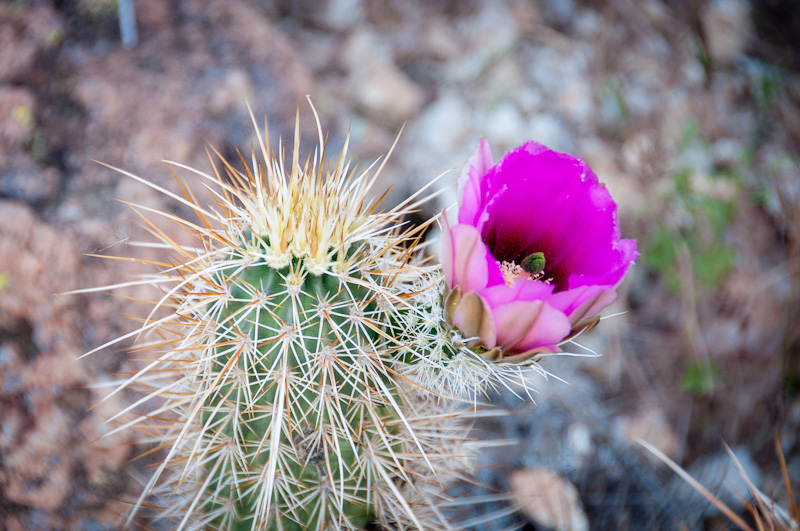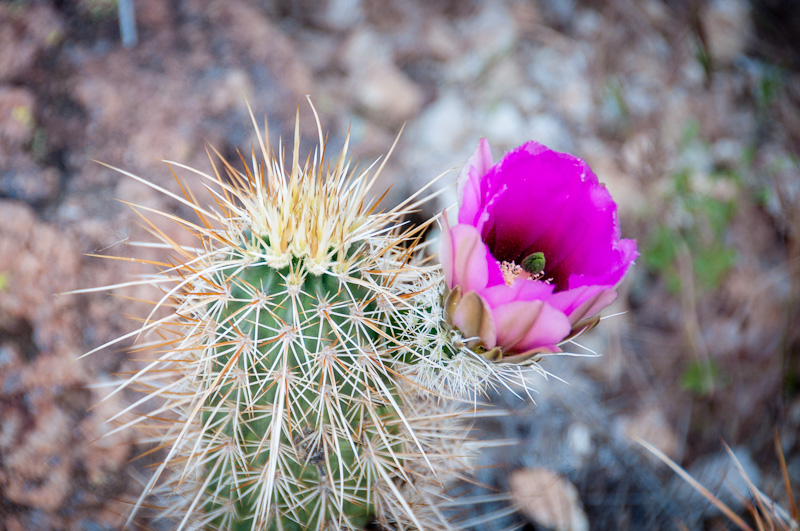 Despite the fact we didn't actually get to where we wanted to go, the journey was well worth it.  I love spring time in the desert.  The blooming cacti are gorgeous!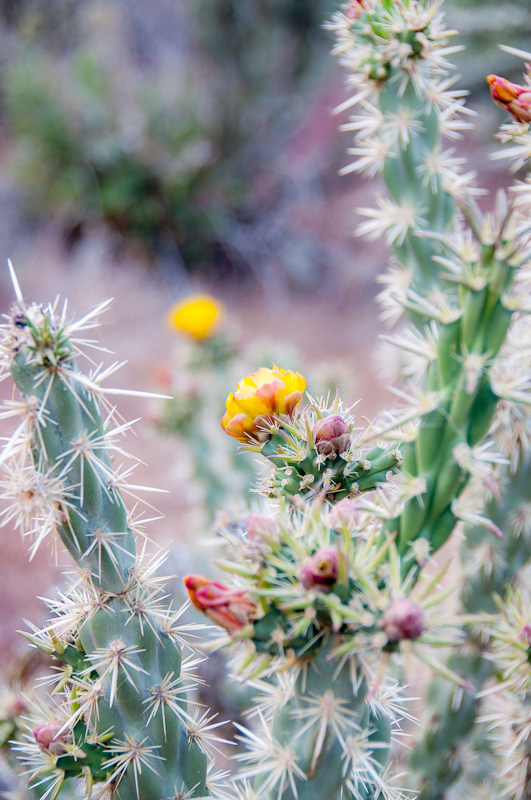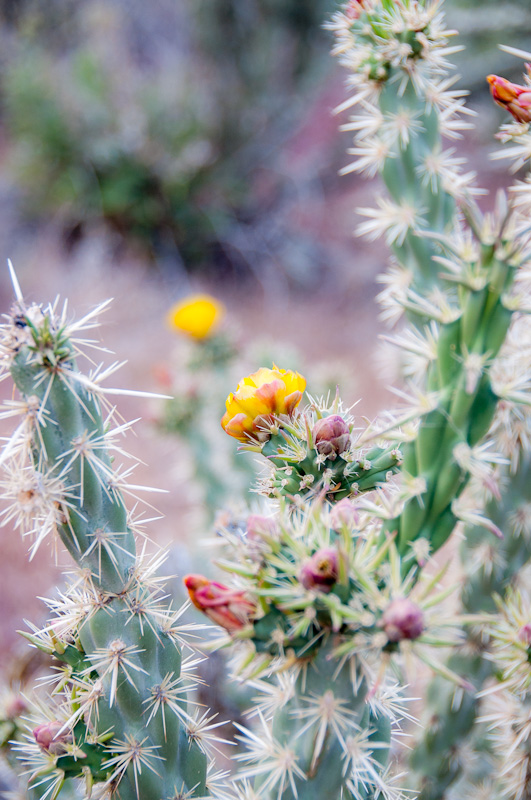 We had a great Easter and are still feeling the effects.
Happy Hump Day everyone.
PS: I made the above wreath with the intention of sending it to my dear friend Christine.  Don't tell her, but I liked it so much I'm keeping it for myself.  I owe you a wreath girl!