Do you know Between Naps on the Porch?  It's a bit like crack for me.  Each Thursday Susan features a fabulous tablescape — pure eye candy and inspiration for setting a beautiful table.  I consider her to be my dealer. 🙂
I am a bit of a hoarder when it comes to dishes.  In fact, I have turned my entire pantry into storage specifically for my dinnerware.  I would make a horrible doomsday prepper.  When the zombie apocalypse hits, Chucklebutt and I will have nothing to eat, but boy will we be able to set a pretty table.  I blame Mama Puff — she introduced me to Susan's blog.
Two years ago — yes 2010 — I made a New Year's resolution to participate in Tablescape Thursday every week.  Yeah, I'll admit it — I'm just getting around to it now.  Here's an Easter Tablescape I did during that year but never got around to posting.  Enjoy!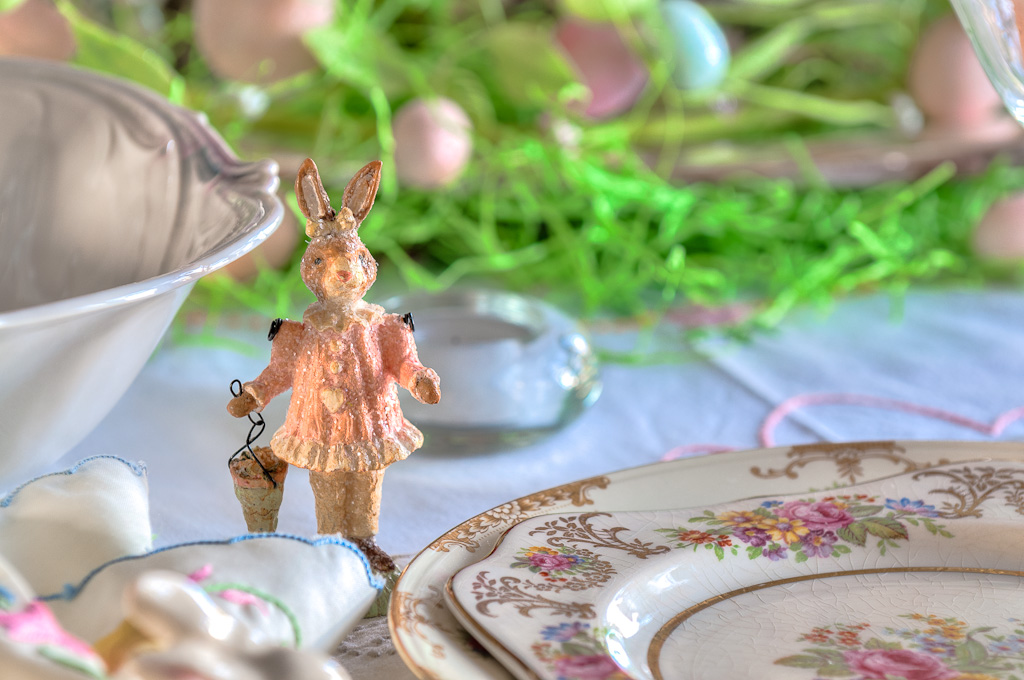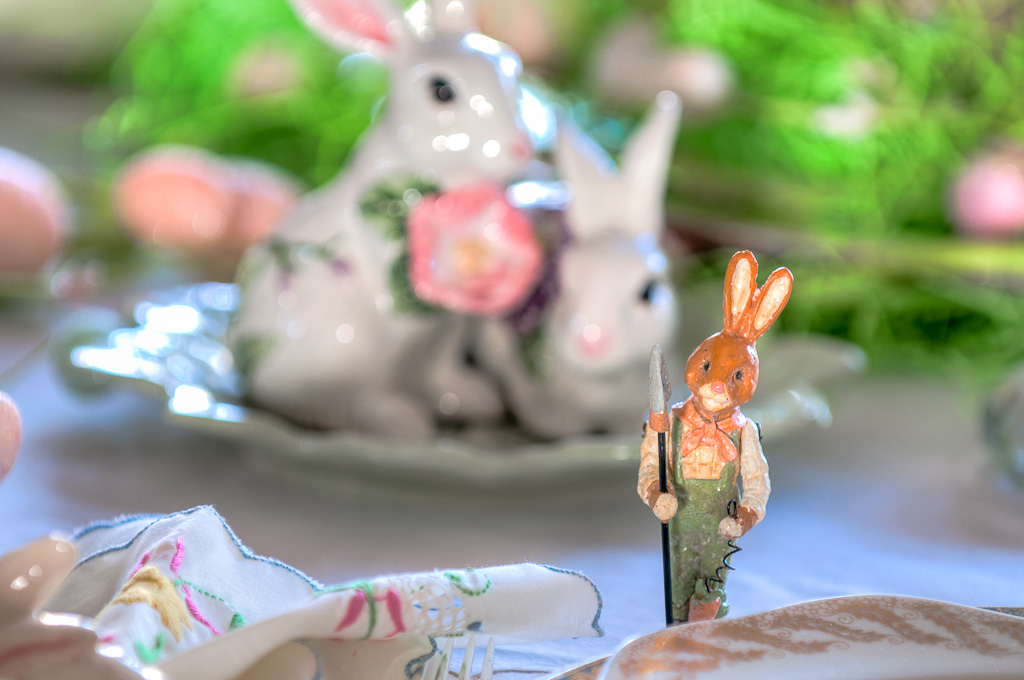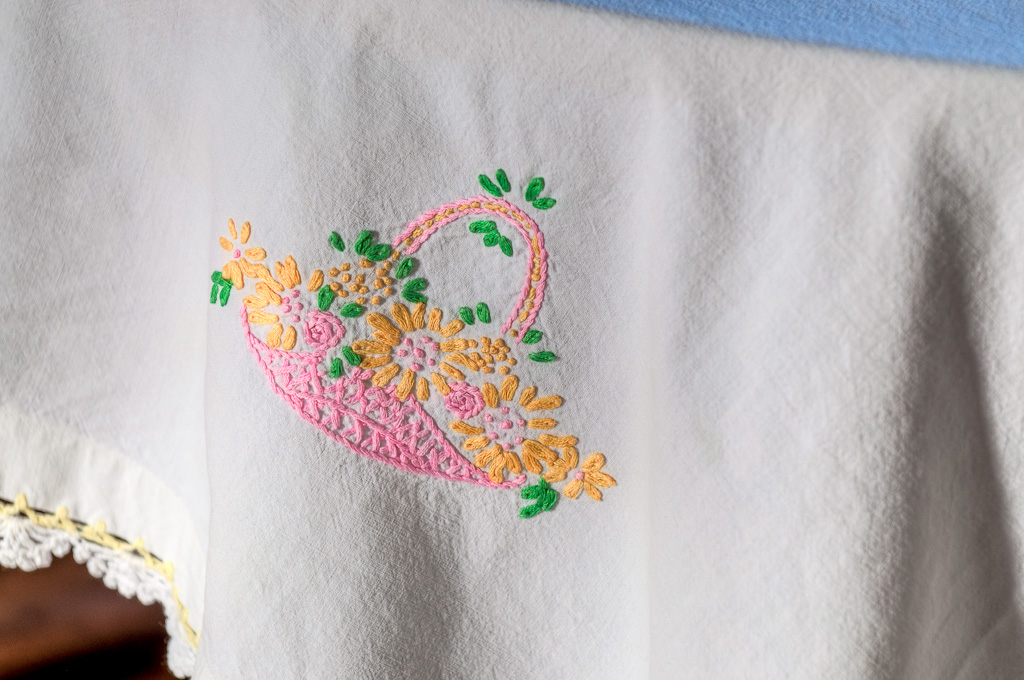 The only thing I love more than vintage dishes are vintage linens.  I cannot pass them by and Goodwill is a terrific supplier.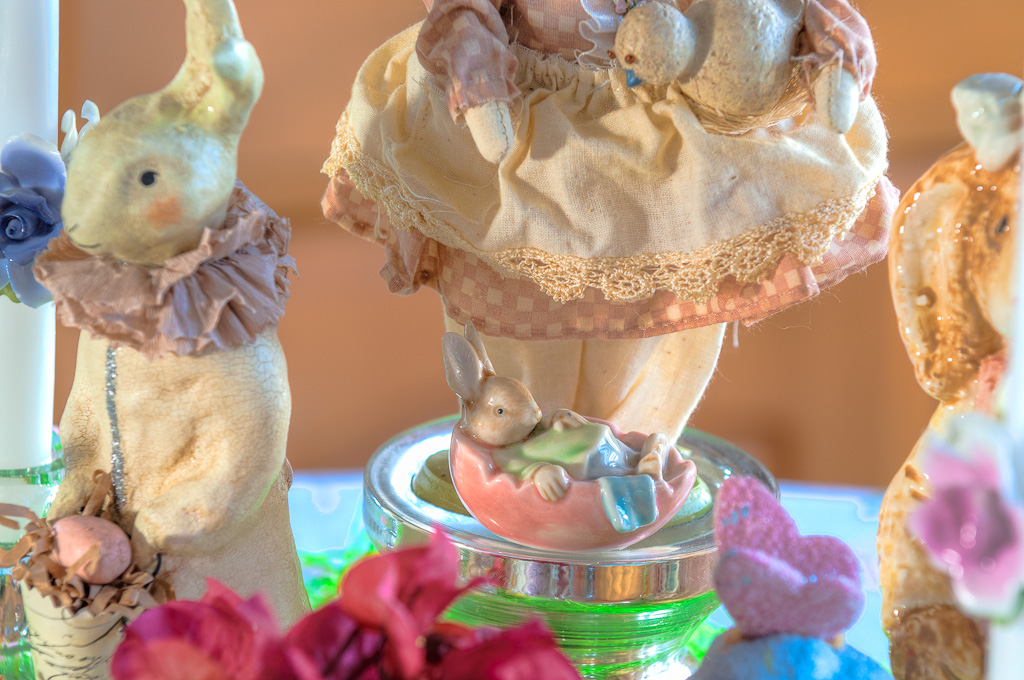 I'm not too sure when it happened, but sometime during the past few years I've become a rabbit/bunny junkie and acquired a nice collection.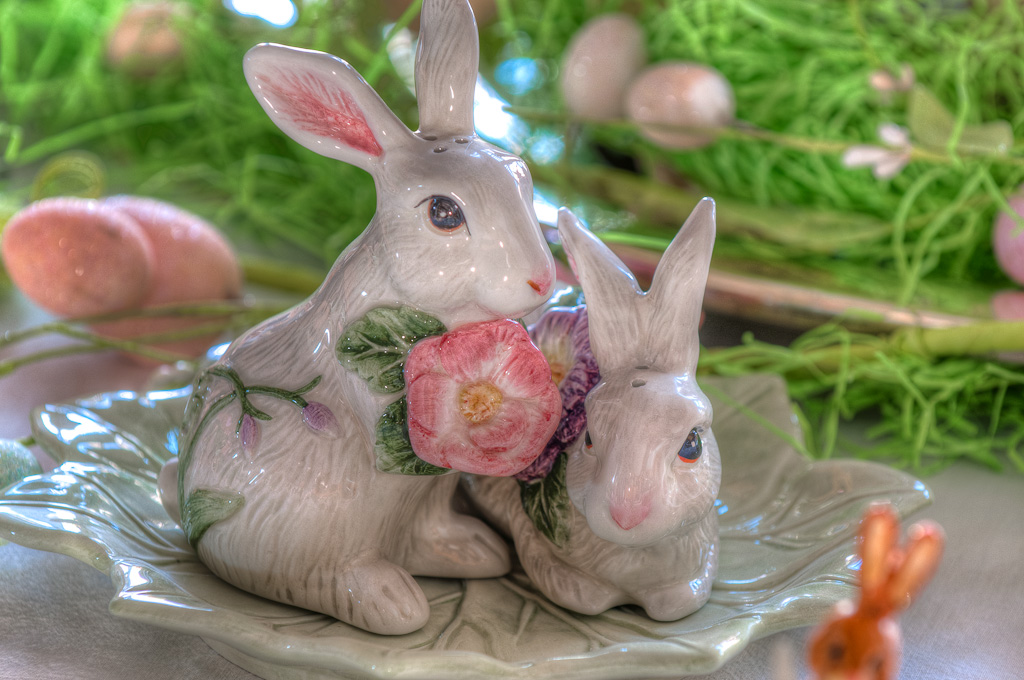 I love my Fitz & Floyd bunny shakers.  My sweet mamasita gave them to me.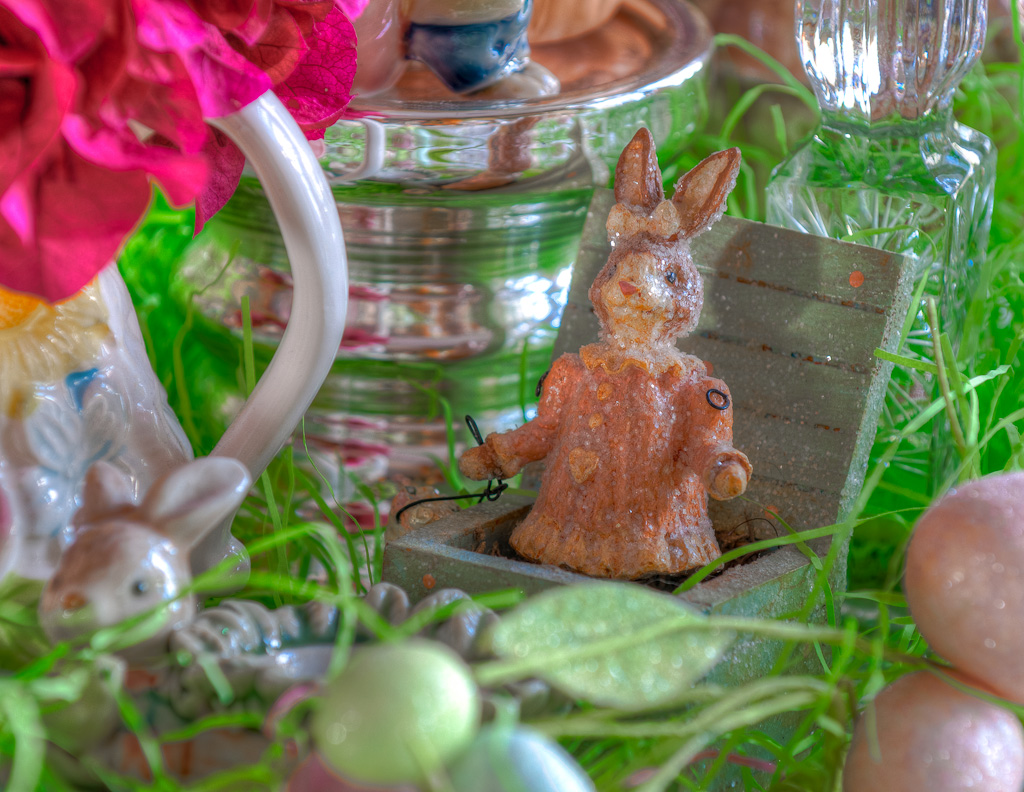 What would Easter be without deviled eggs?  I didn't make them this year so I'll just have to relish in this photo.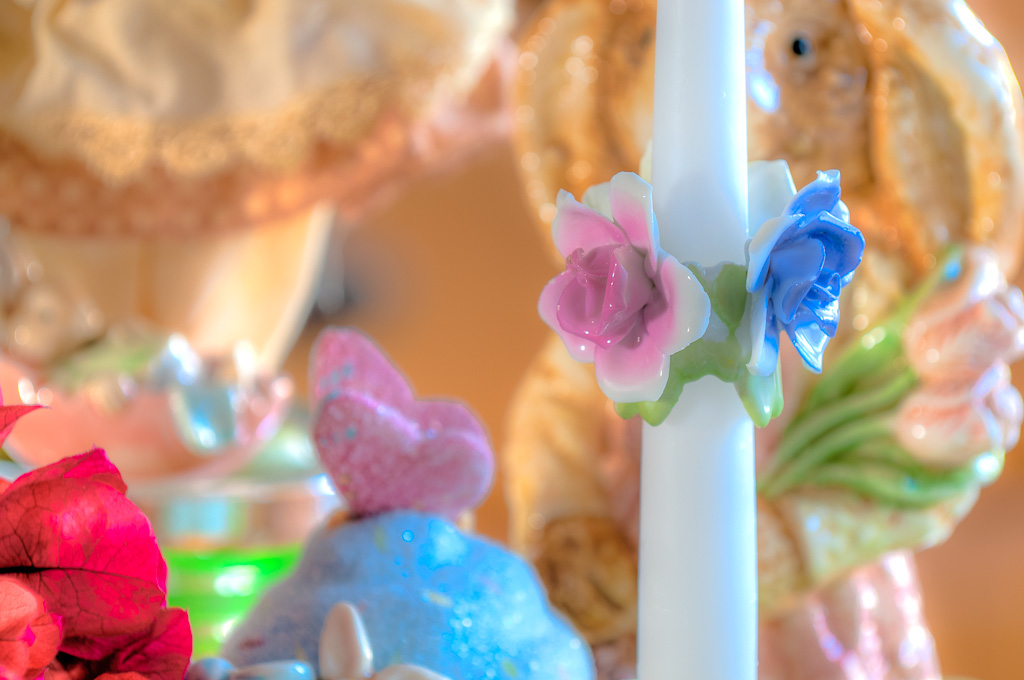 Candle rings are so cool!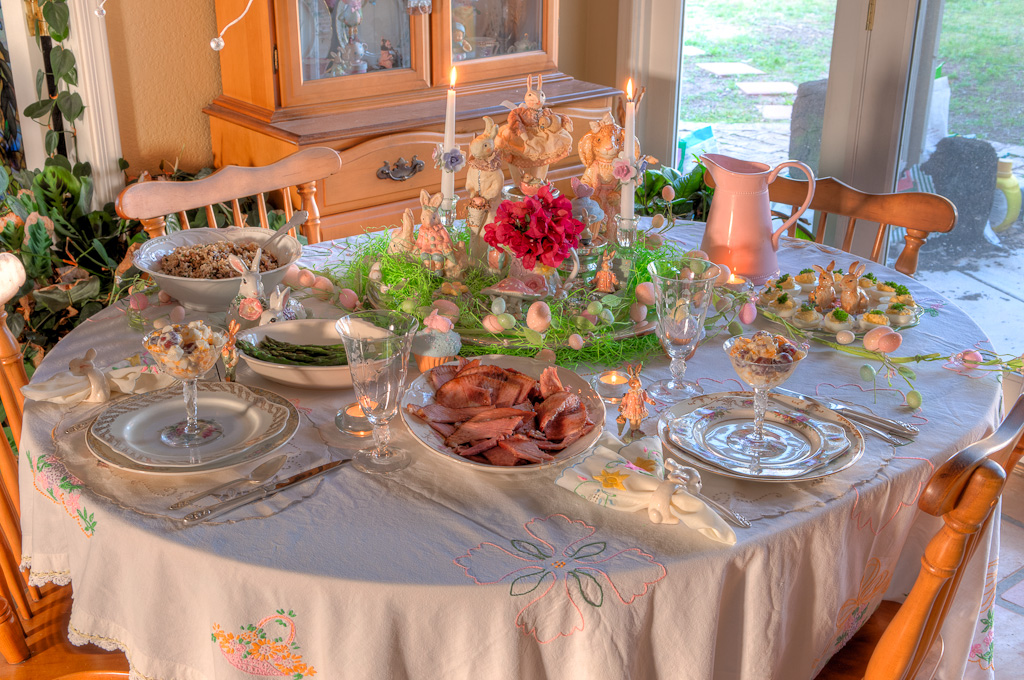 So there you have it — my first Tablescape Thursday.  Expect another one in 2014! 🙂