Well, we've finally hit the 100 degree mark although we should get a reprieve this weekend — 98!  Whahoo!  Actually, I hate to admit this, but it's really not that bad.  As long as it stays below 110, I'm game for just about anything.  Okay, that's a boldface lie, but it sounded good. 😀
Life is good and thanks to my sweet Chucklebutt, my plants are still thriving.  We bought them a few weeks ago when the weather was perfect.  It's now not-so-perfect, and the plants are feeling some abuse.  Here they are in happier times.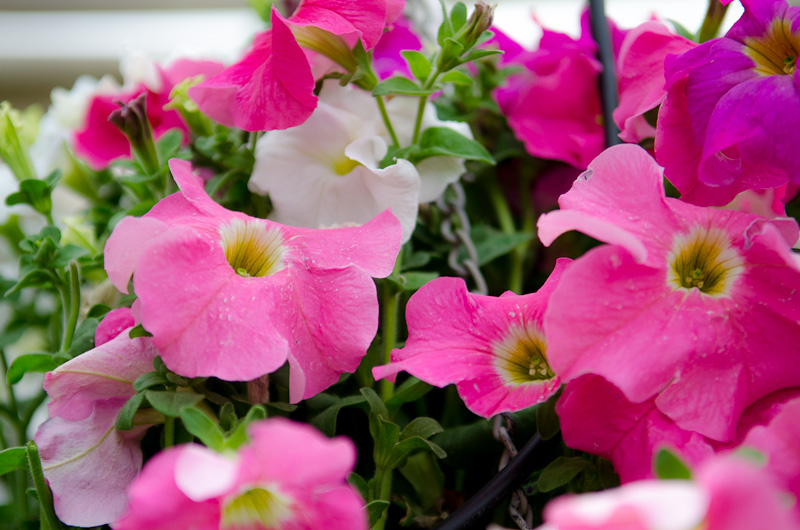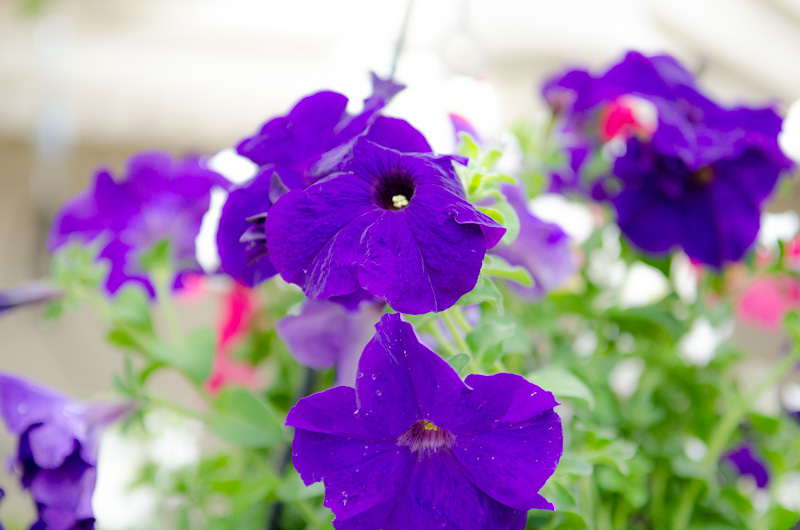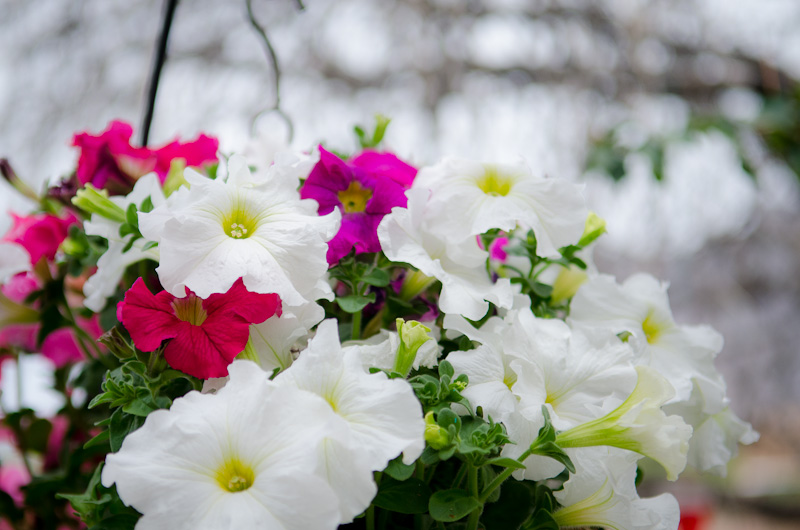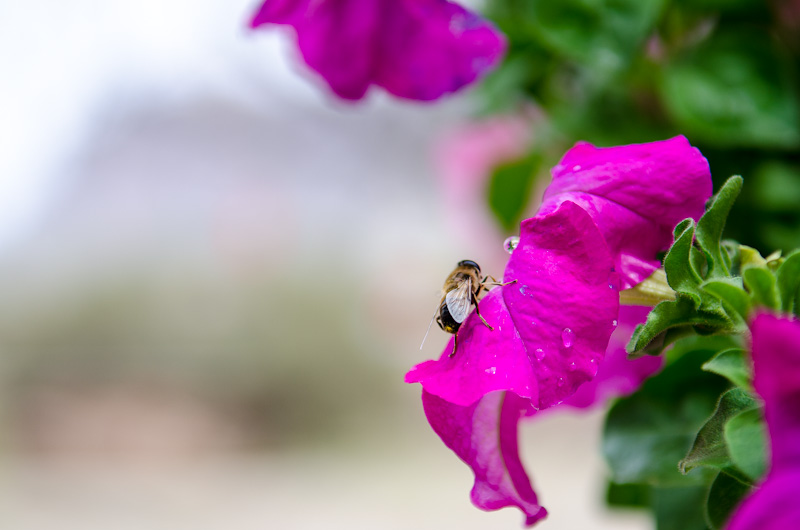 They are not nearly as full and pretty as these pictures, but they are still fighting the good fight.  Meanwhile, Chuck has turned into the hummingbird whisper.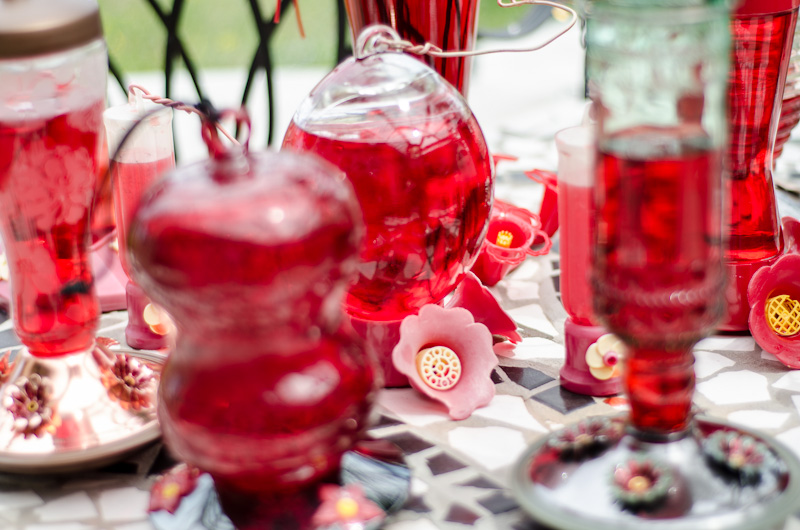 We are a family with the mindset that if one is good — 100 is better!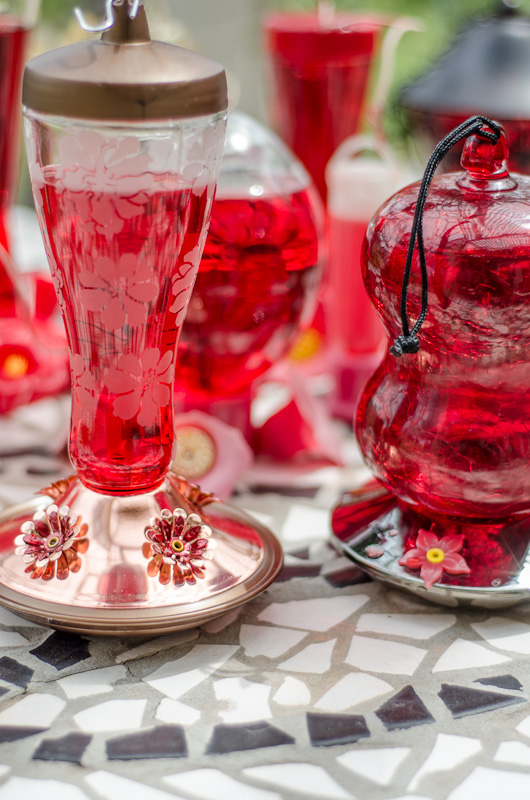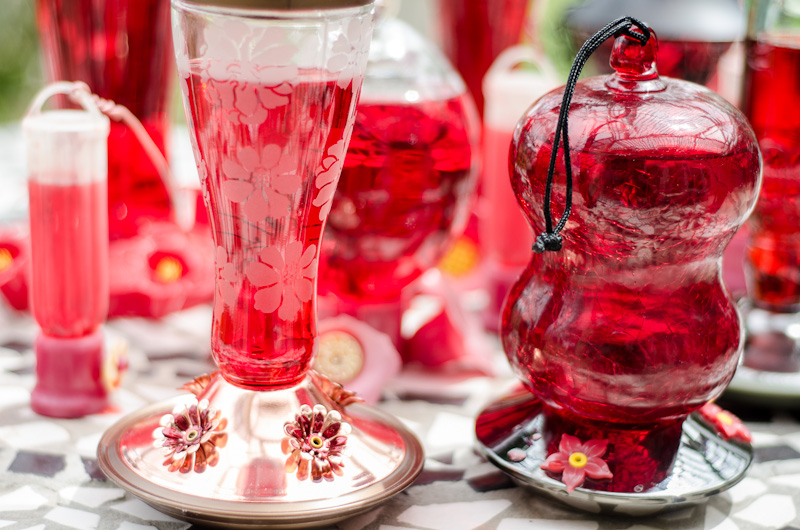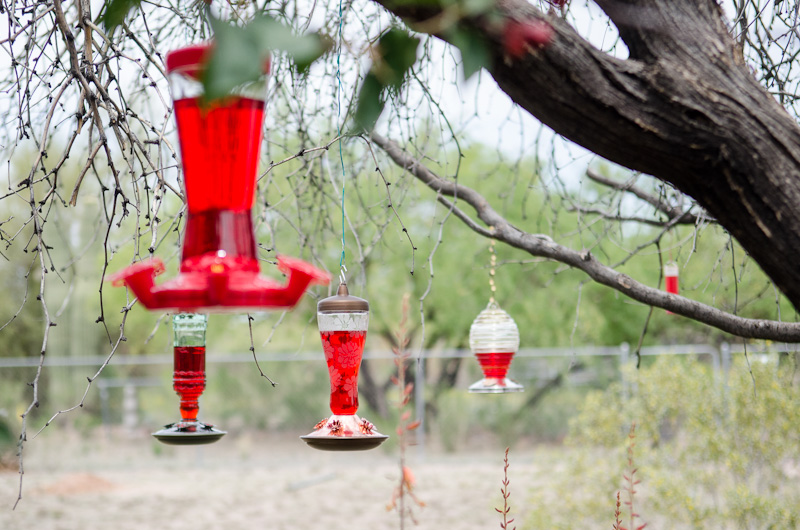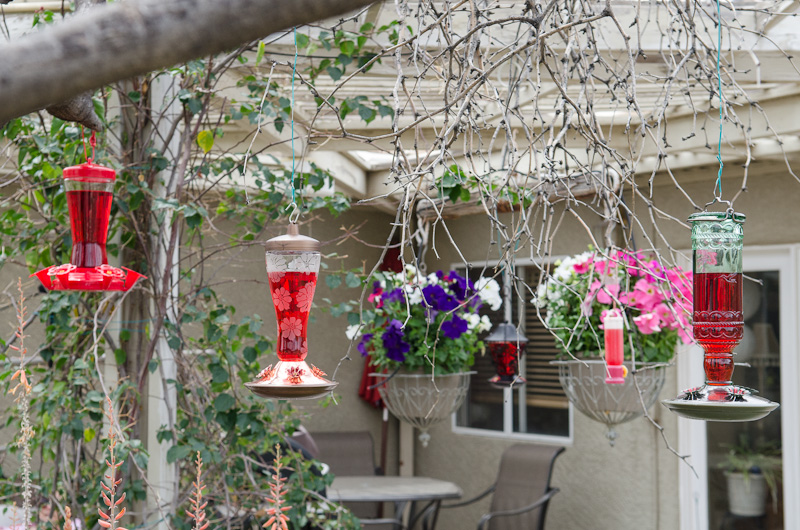 Our tree has been dead for quite a few years, but I just can't bear to cut it down.  I think the feeders give it some nice color. 😀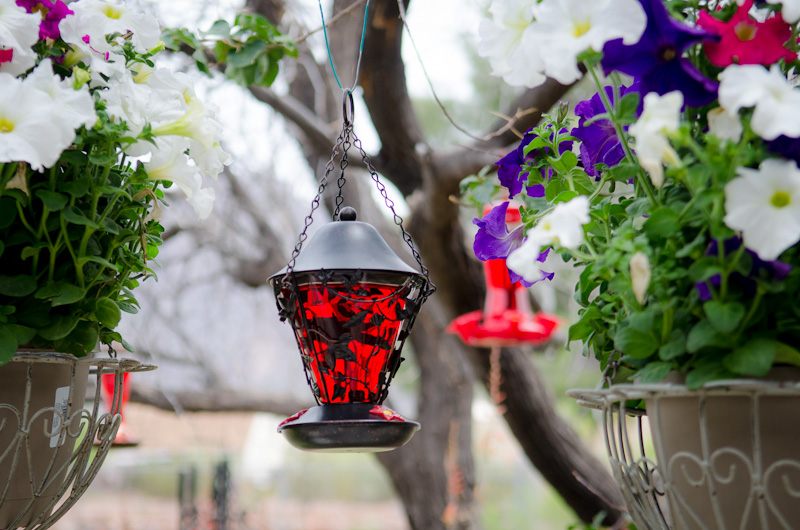 Despite the fact we have enough feeders to supply all the hummingbirds in the southwest, they are more interested in our blooming aloe.  It's all the bigger birds that are drinking the nectar and boy have they been making a mess.  C'est la vie!
I leave you with some shots of our four-legged family members.  They are both doing really well and getting into trouble.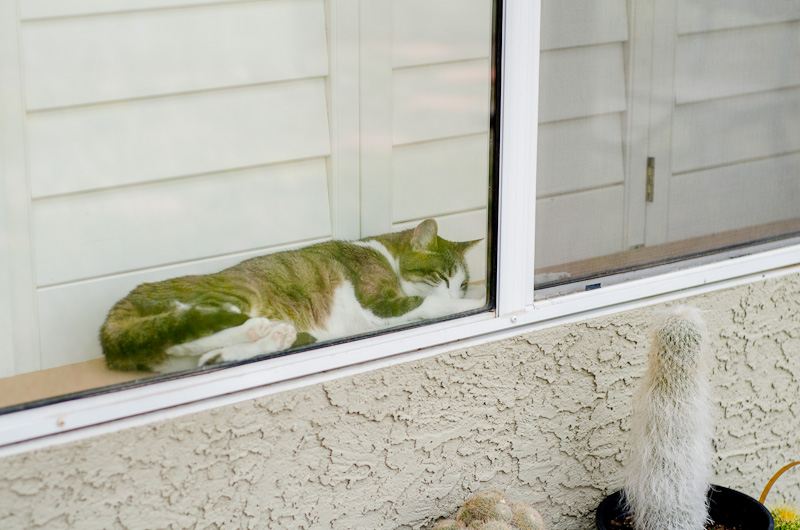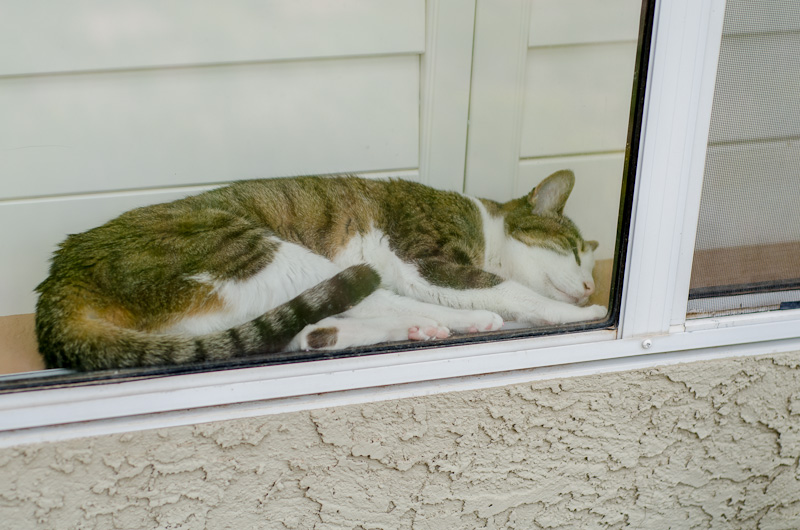 I love this kitty so much!  She is my girl.  Check out those cute feet against the window.  Makes me want to say SQUEE!
I love this kitty less.  Sad but true.  She's beautiful but a grade A pain-in-the-ass.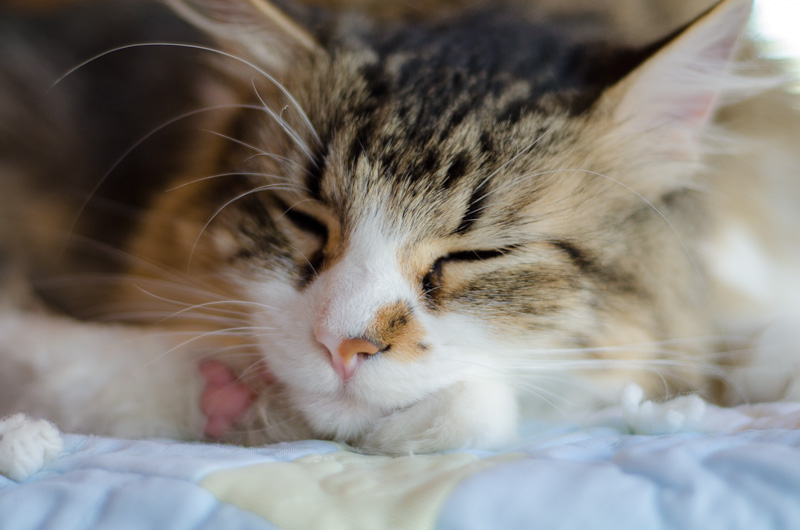 It's a good thing she's so cute otherwise she'd be back outside with the coyotes and hawks.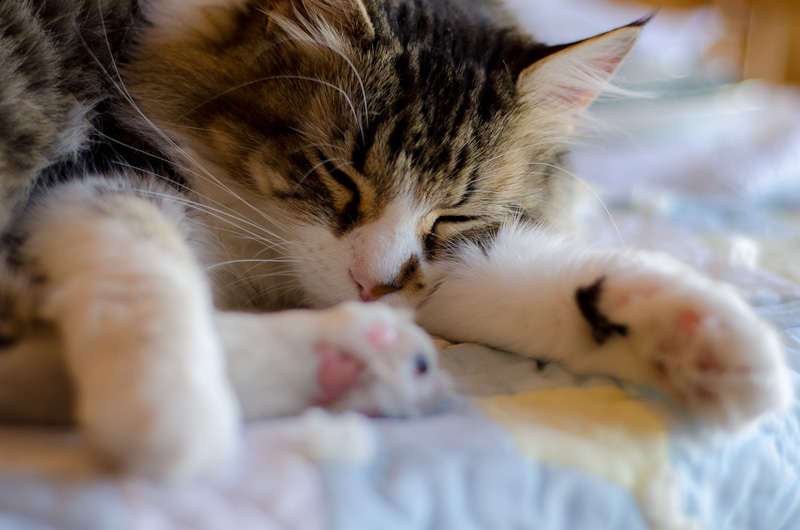 Who can resist those oh-so-sweet paws?  I guess they make up for the not-so-sweet personality.
Hope everyone is having a great week.  Stay cool!