Yipes!  We're having some serious heat warnings this week — and it's only Monday!  Thank goodness for a brand spanking new AC.  We had it put in our house at the beginning of May.  That was a bit of sticker shock.  Then today at work, the air conditioning in my office broke.  Can't a girl catch a break?  Luckily my boss immediately called the ac guys and hopefully it will be back up and running tomorrow.
In the meantime, I've been busy crafting and taking some super cool classes.  Was over at Carol Wingert's house on Saturday and two weeks ago I headed to Melrose Vintage to take some Terri Brush workshops.  I haven't had a chance to take any pictures yet, so I'll show everyone what I did at my sweet friend Earleen's house back in March.  Yes I realize that was a long time ago.  😀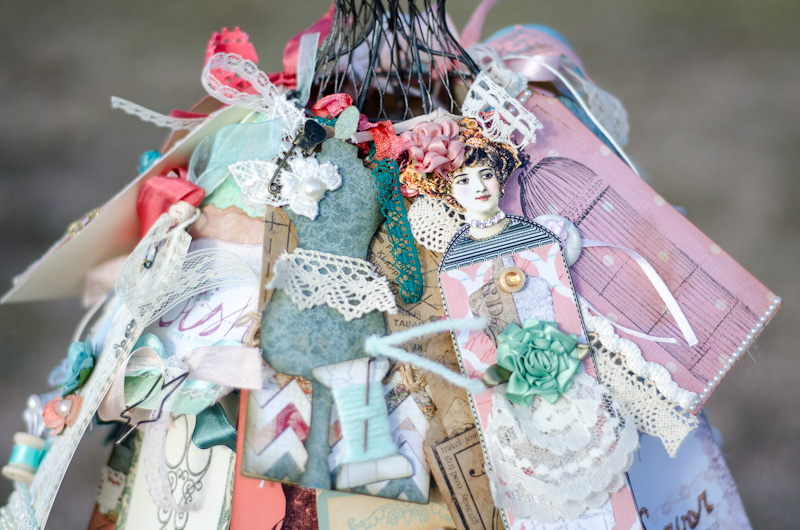 We were given a super cute wire dress form and made lots of tags to create the skirt.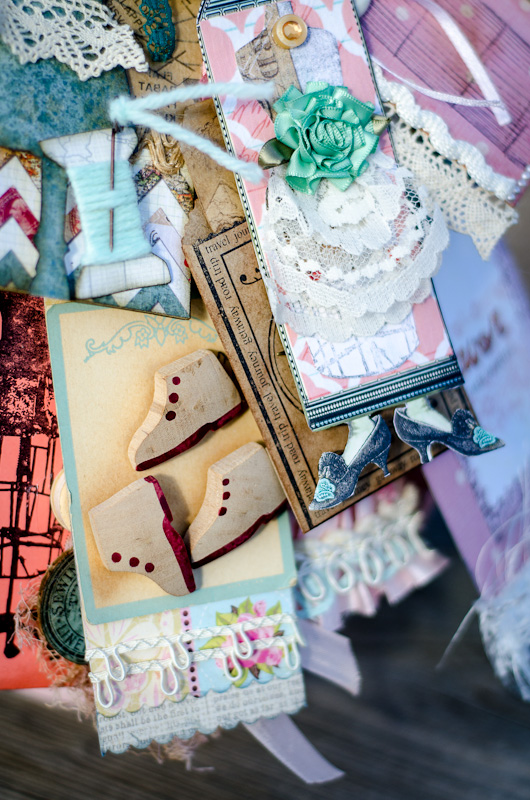 I love the tag with the wooden shoe buttons.  I found those buttons a few years ago at one of the antique malls (probably Merchant Square) and have been waiting for the perfect project.  Viola!  The perfect project.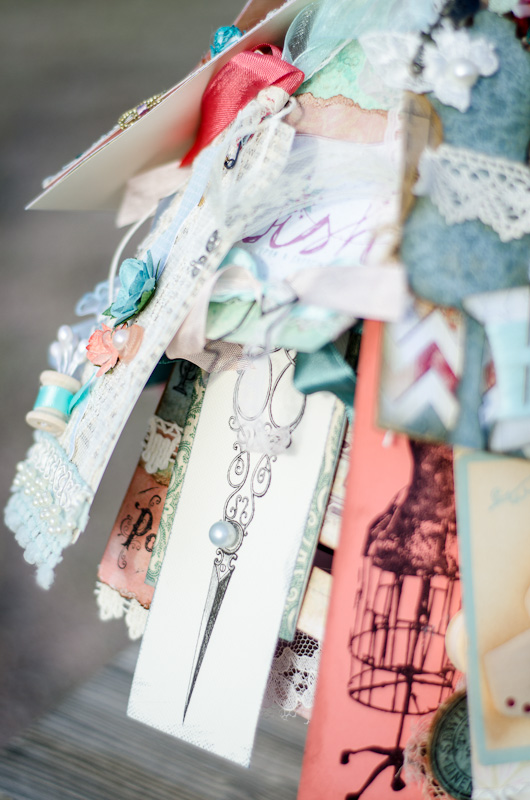 It was an all day event and Earleen certainly treated us right.  The food, projects and company were just perfect.  Our theme was dress forms, buttons and all things pertaining to vintage sewing.  Our colors were aqua, coral and ivory.  Super cute!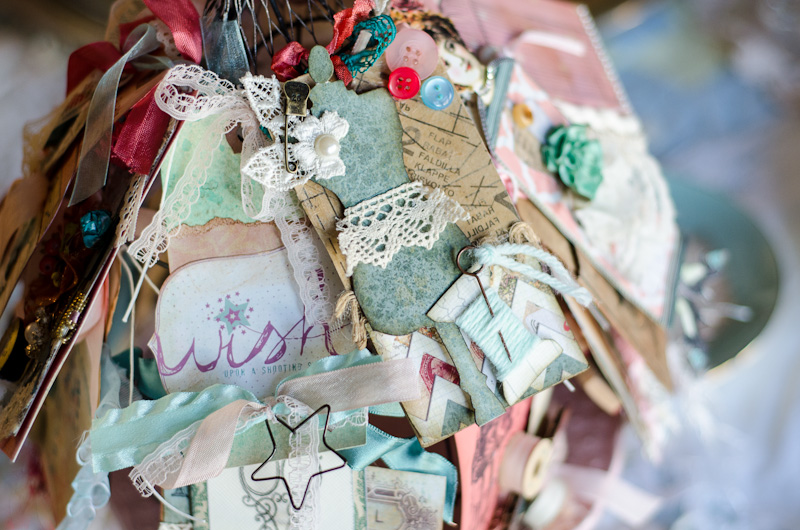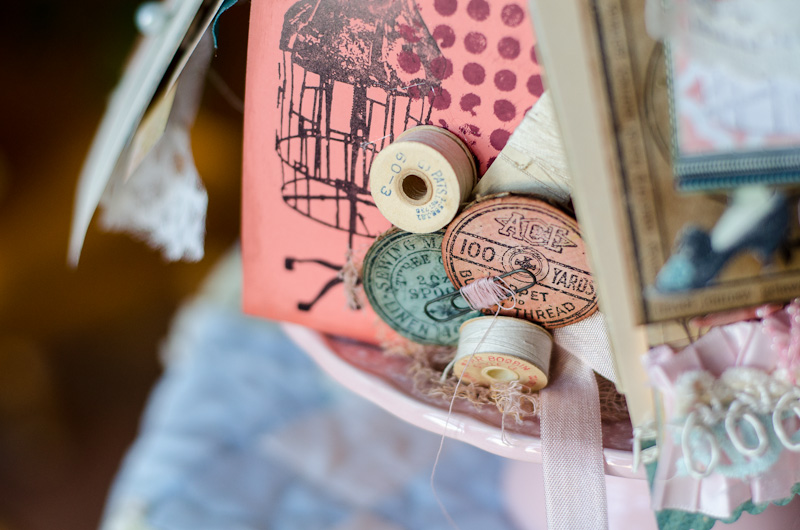 I love the above tag.  There's just something about all the threads gathered together that makes me feel warm and fuzzy.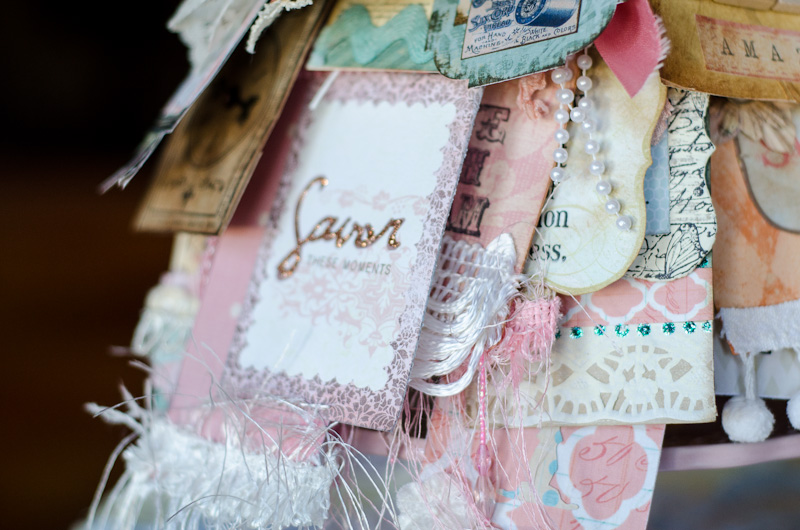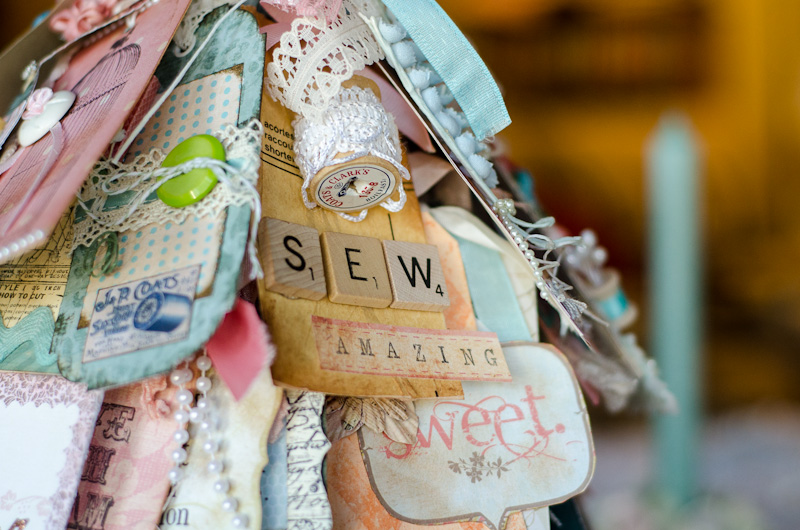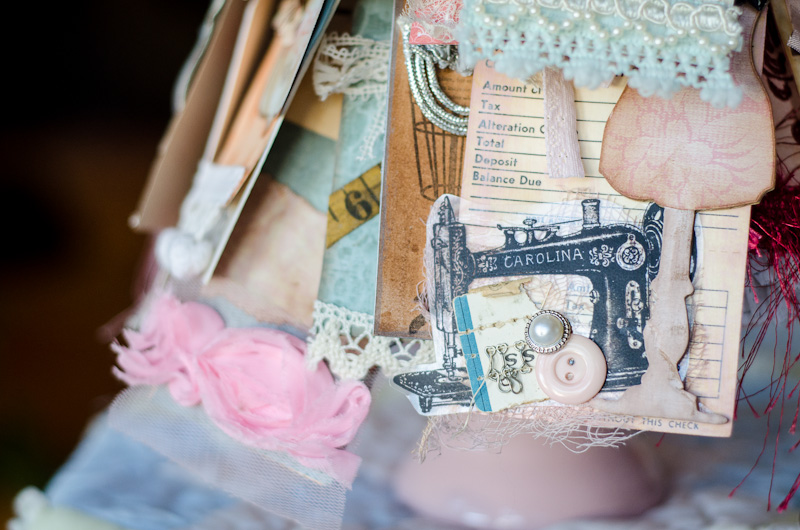 There were about 12 of us who attended and we also participated in a tag swap.  We each got an additional 12 tags (one from each woman) to add to our dress form.  Mine is definitely bursting at the seams.  I love her!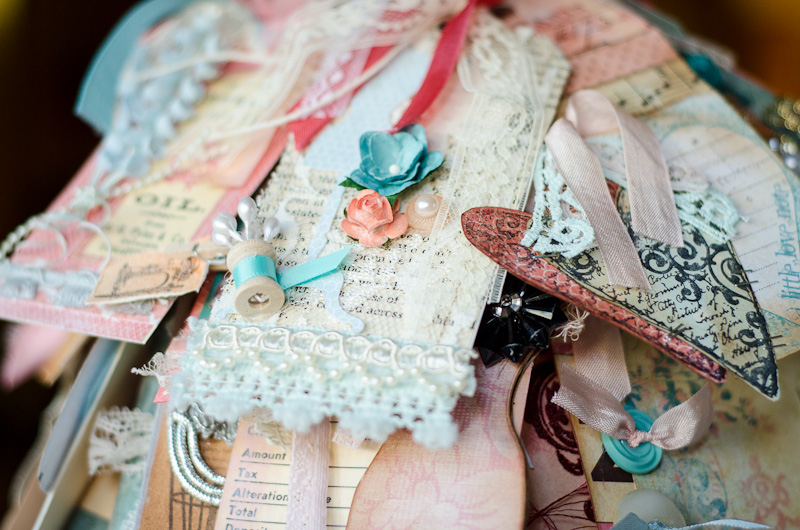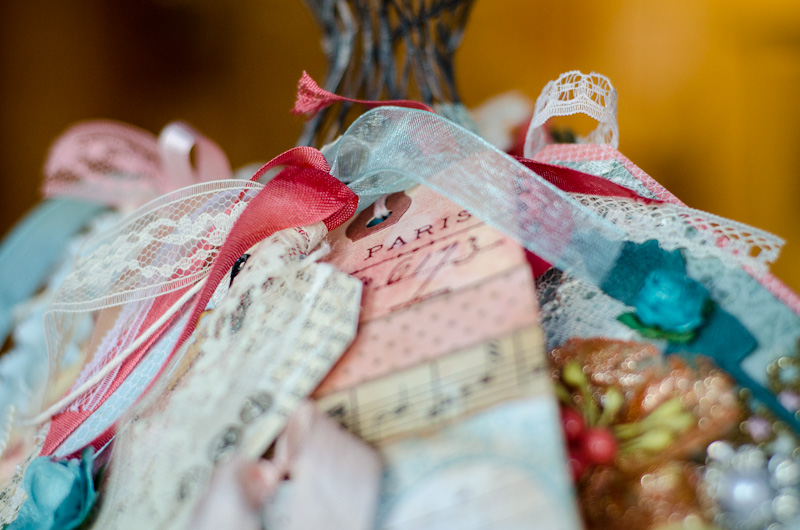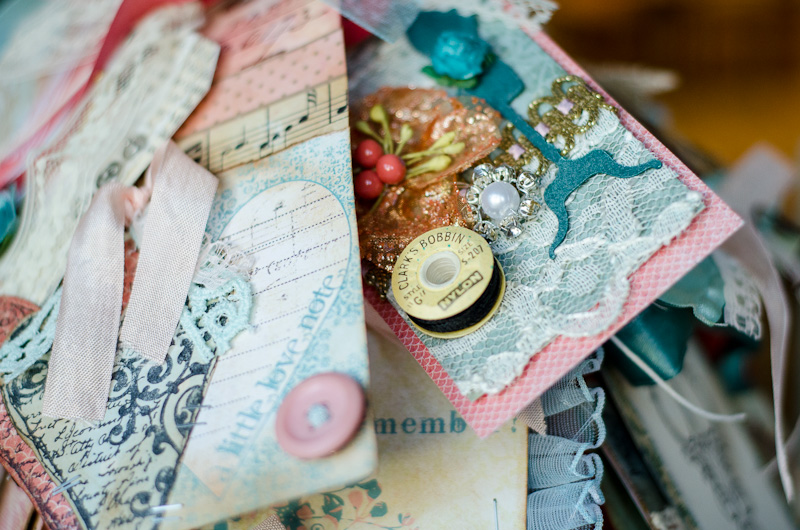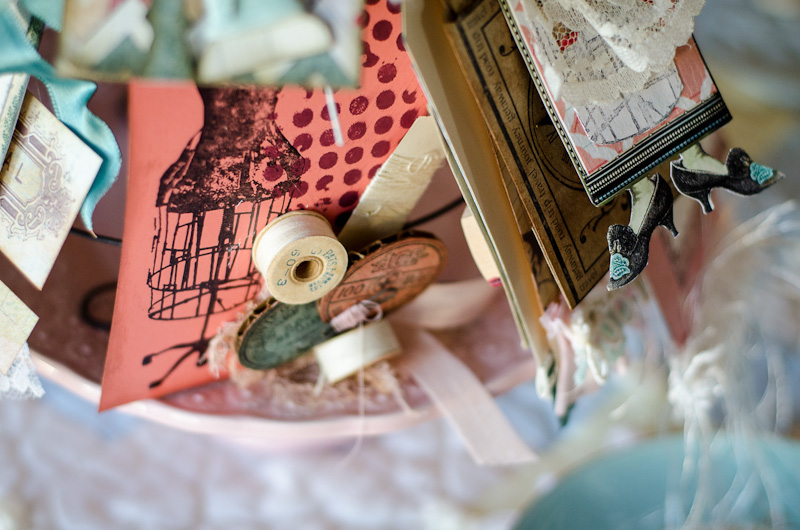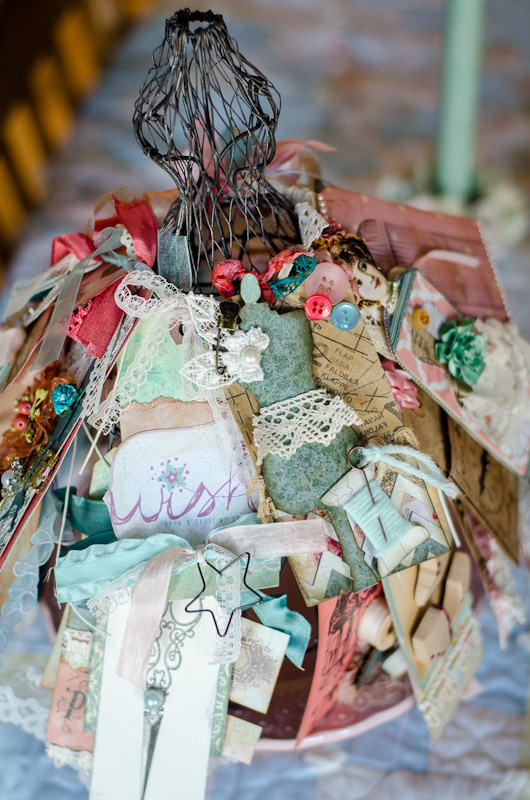 We also made a precious album but I'm still working on it.  I'll post pics when I've finished it.
Thank you, thank you Earleen for a fantastic weekend!  Can't wait till next year's "non-event." 😀