No that is not a typo.  I realize that we just celebrated Memorial Day, but I'm a few weeks behind in my partying.  Although I was about 2000 miles away from my sweet mama, I threw a tea party for all my ladies at work.  I had been planning this for weeks and brought my own china and linens to work.  It was a bit of an ordeal and my sweet Chucklebutt helped me organize everything.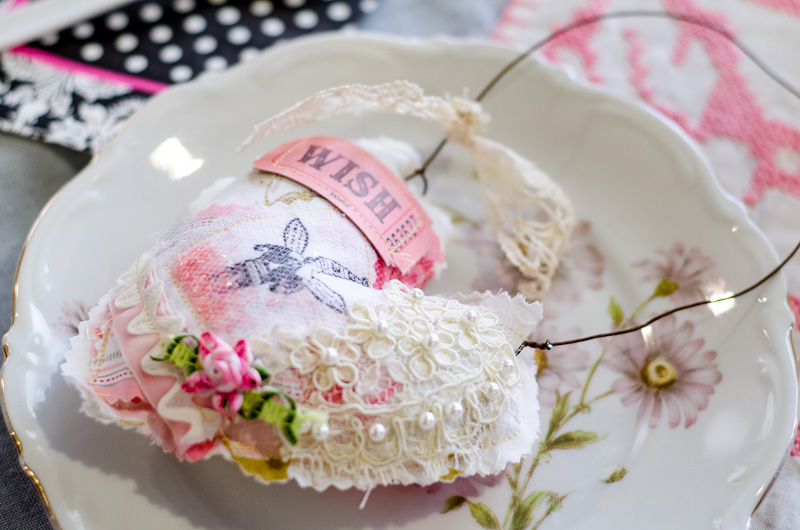 Part of the planning included making 39 hearts for each of the tea-goers.  For the better half of April and May, our living room has looked like a small nuclear device has exploded in it.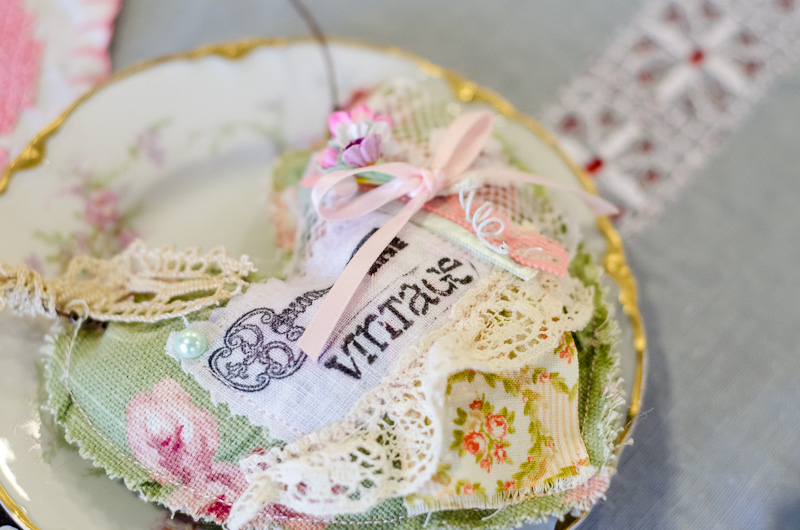 I found out quickly that I like sewing on the floor.  It's a funny sight to behold.  I look a bit like a sewing grasshopper with my knees up in the air trying to work the pedal.  Come to find out, Mama Puff used to sew the exact same way.  Weird!  Maybe it's a genetic thing.  😀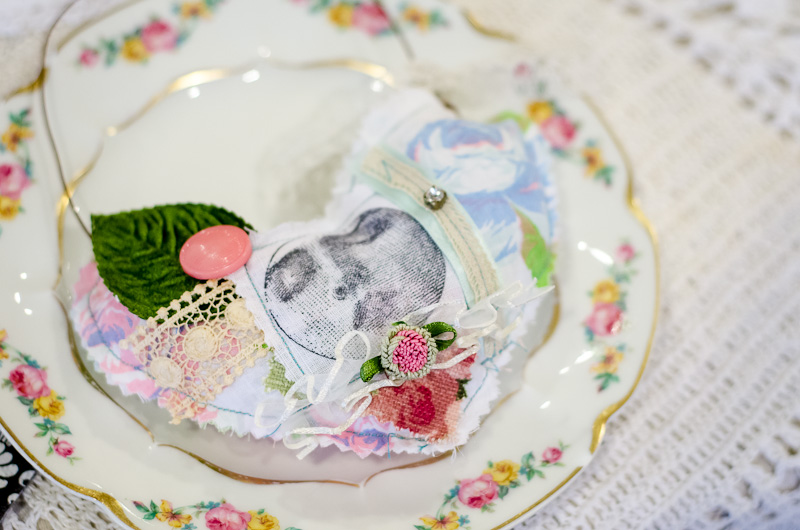 I have been accumulating kick-ass fabric for the past four years and figured it was time to put it to good use.  The hearts were a perfect project.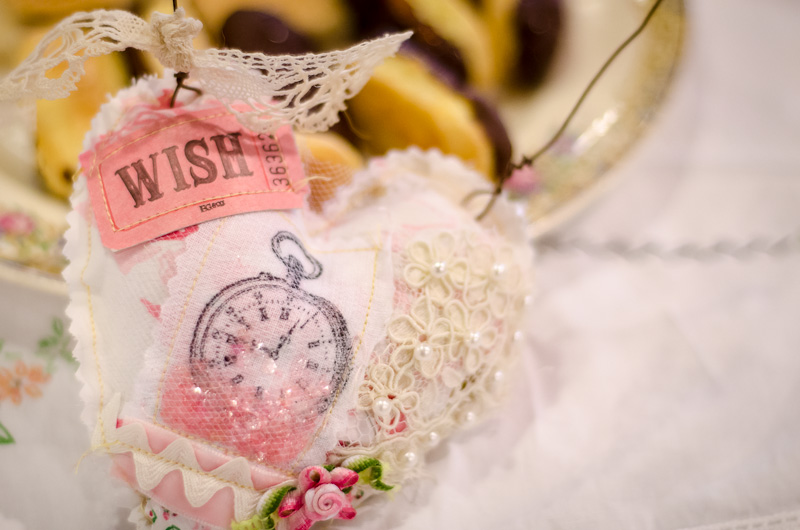 Some of the fabric I acquired at a quilt festival while other pieces were from vintage sheets.  I had such a fun time making various designs.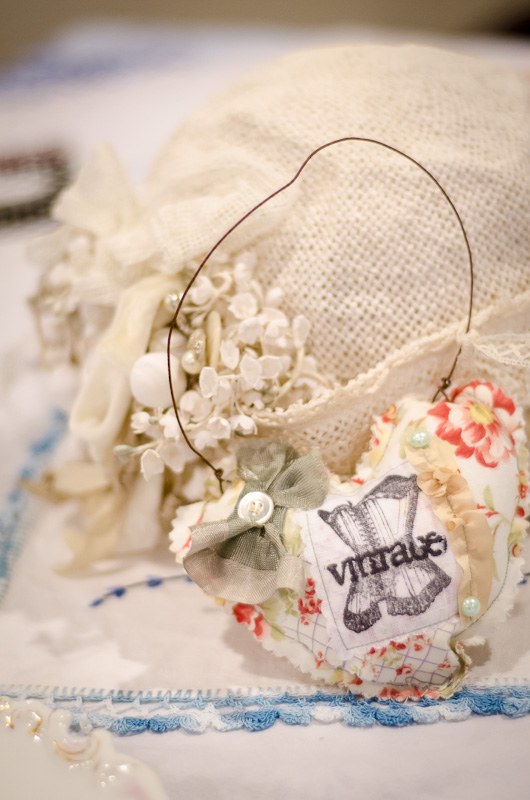 I also dragged out all my stamps, which I had not used in years.  Some of them were brand spanking new and still in the package!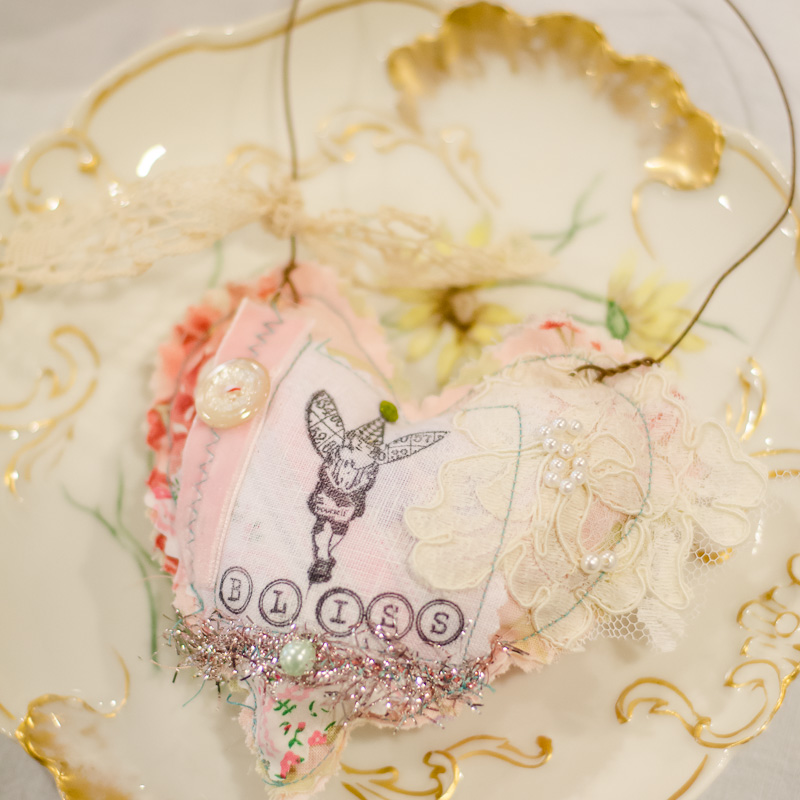 I even brought out the good lace.  This is one of my favorites.  The lace on the right comes from an old wedding dress.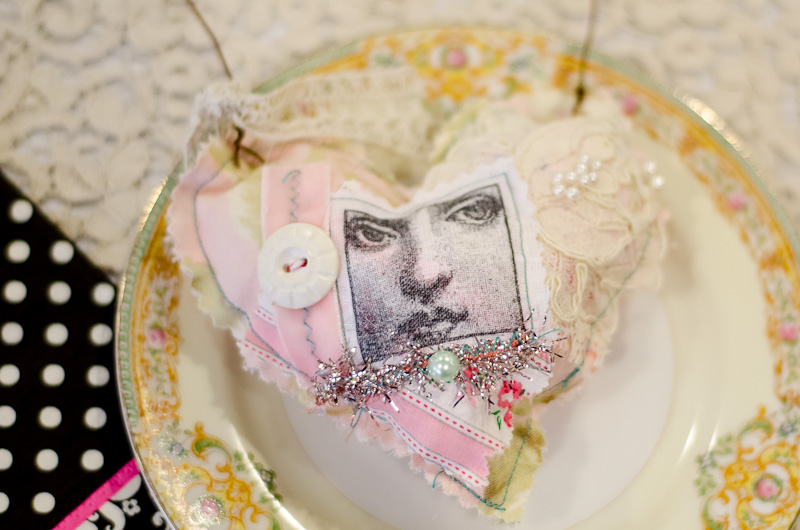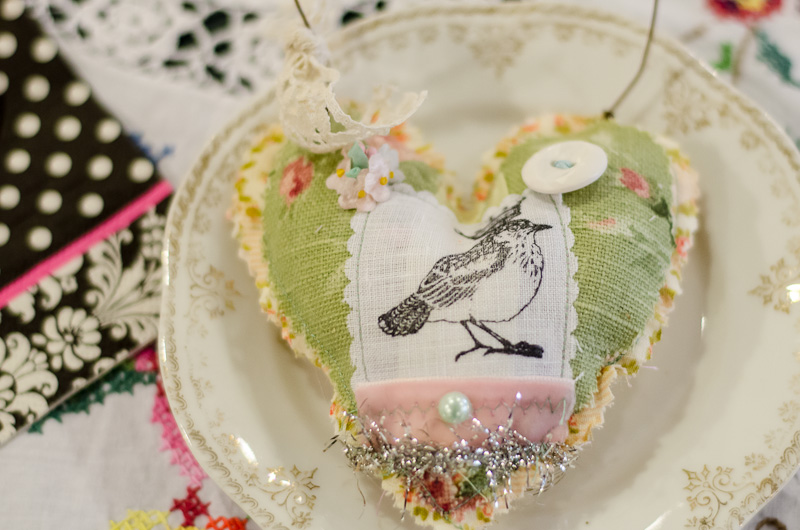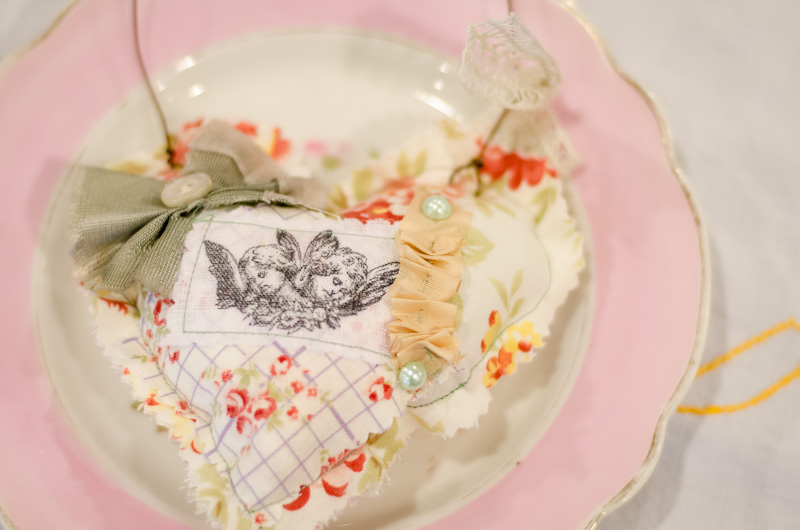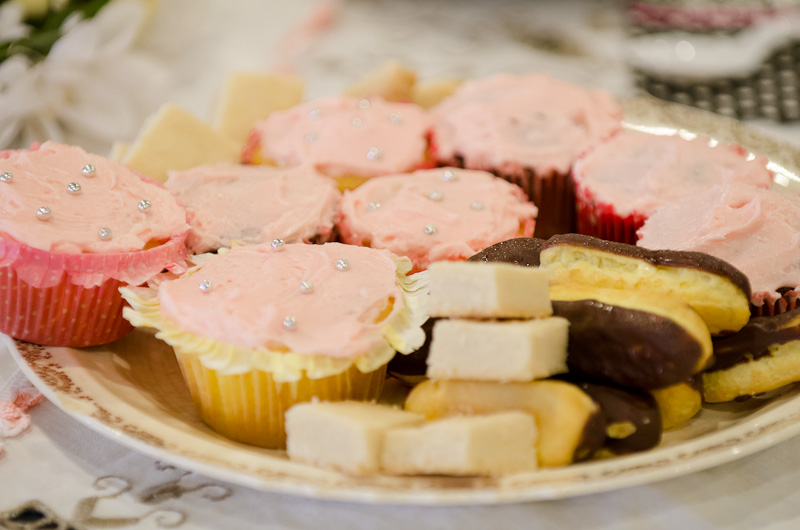 Did I mention that I made all the cupcakes and shortbread?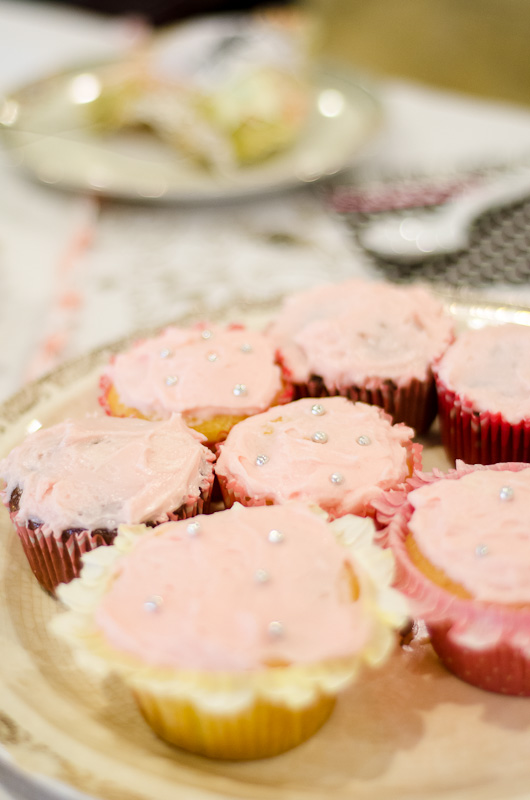 Why yes I did stay up all night baking.  Incidentally, these cupcakes were delicious.  They were from a mix, but I used buttermilk instead of water.  I also iced them with homemade butter cream icing.  Yumm-EEEE!  Chucklebutt didn't like the silver dragees.  They freaked out his teeth.  He's such a wuss when it comes to his teeth.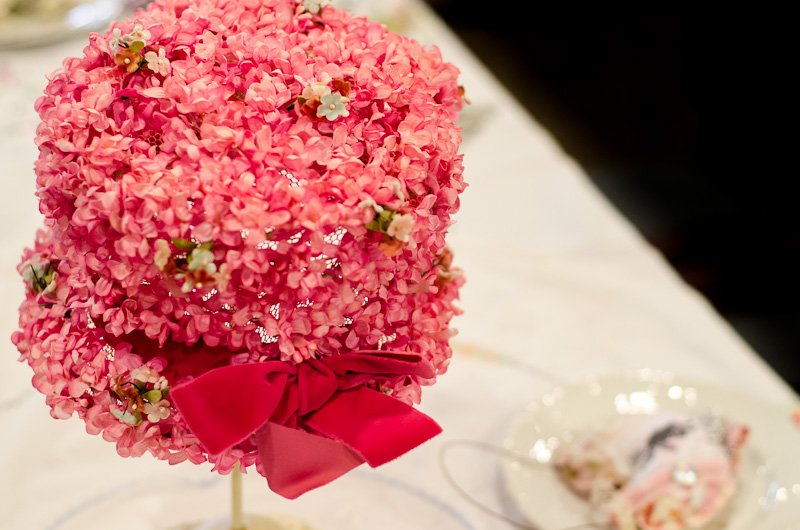 I brought all my hats from home to decorate the tables.  I love hats and have been collecting them since I was in high school.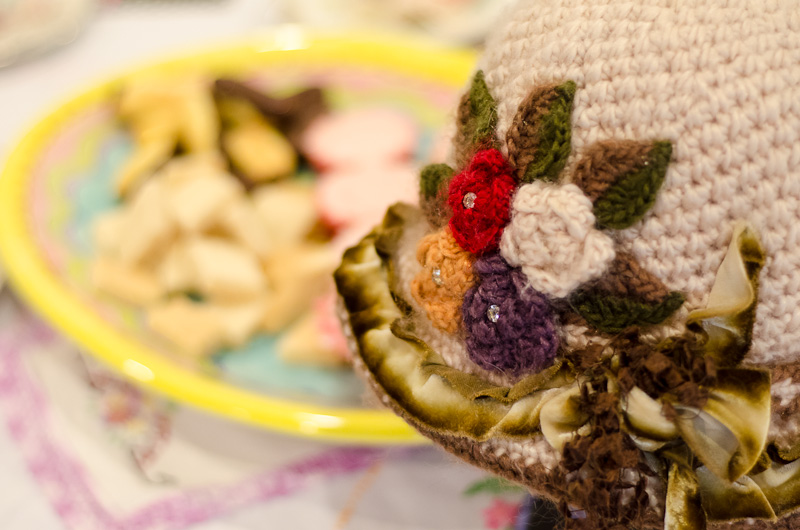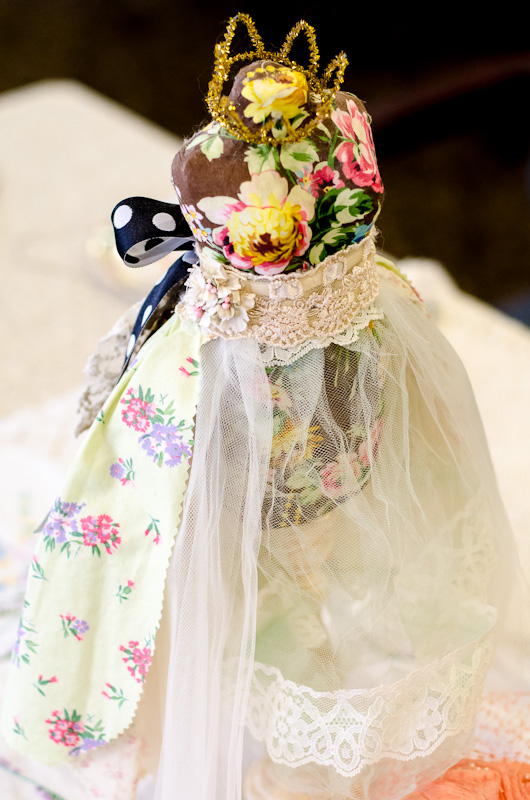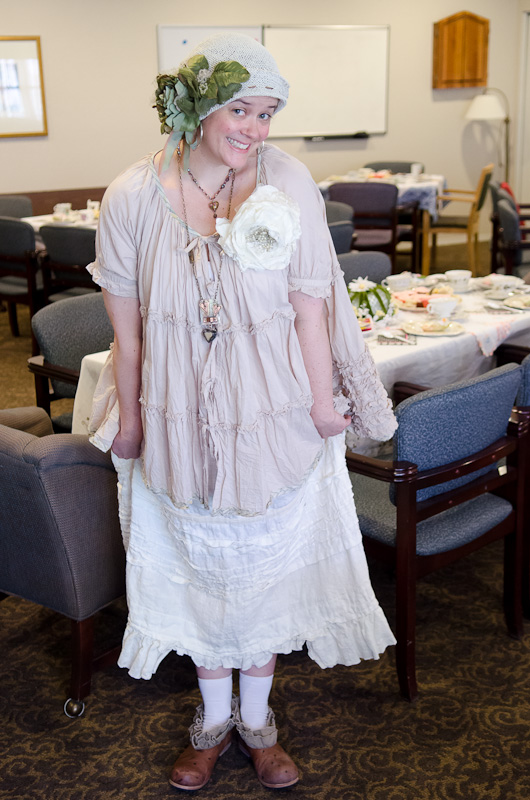 Of course the hostess had to wear a hat.  But did she brush her hair — you'll never know.  😀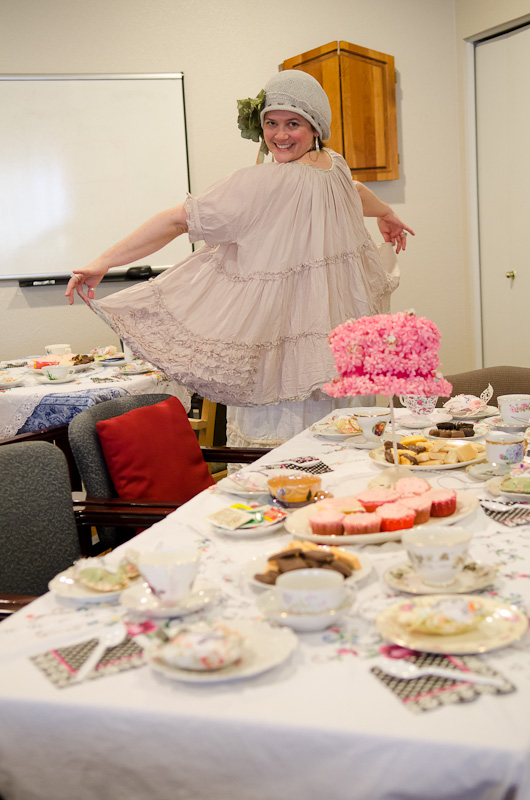 Being silly before the room was ambushed.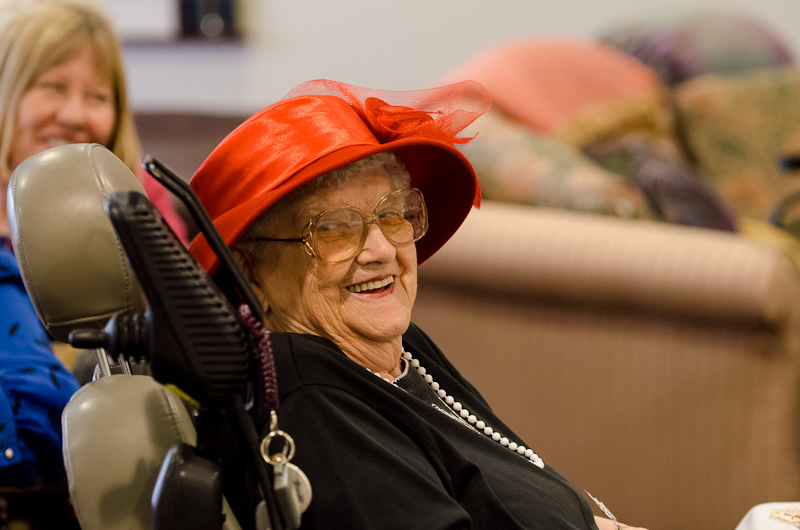 I had 38 ladies show up and we all had a ball.  This is my sweet friend Doris.  She was one of the few who wore a hat.  I think she looks fabulous!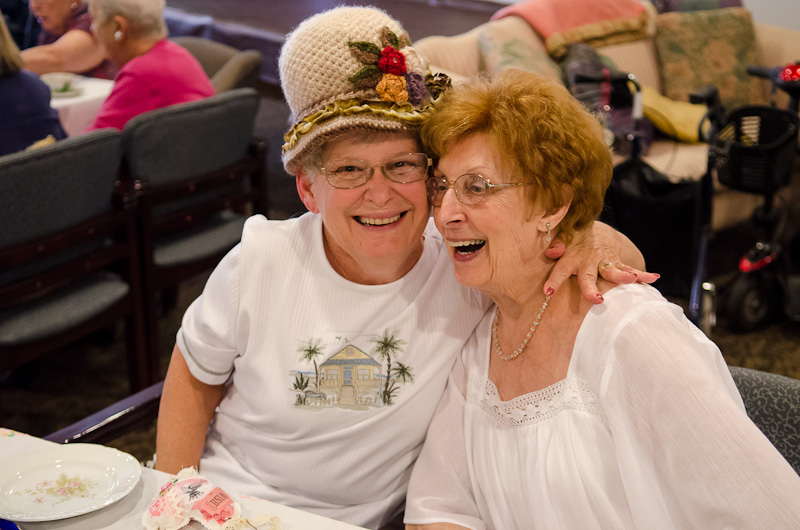 This is my favorite picture that Chucklebutt took.  Minnie and Theresa look so great.  Minnie is clowning around with one of my hats — she looks like a English Bobby.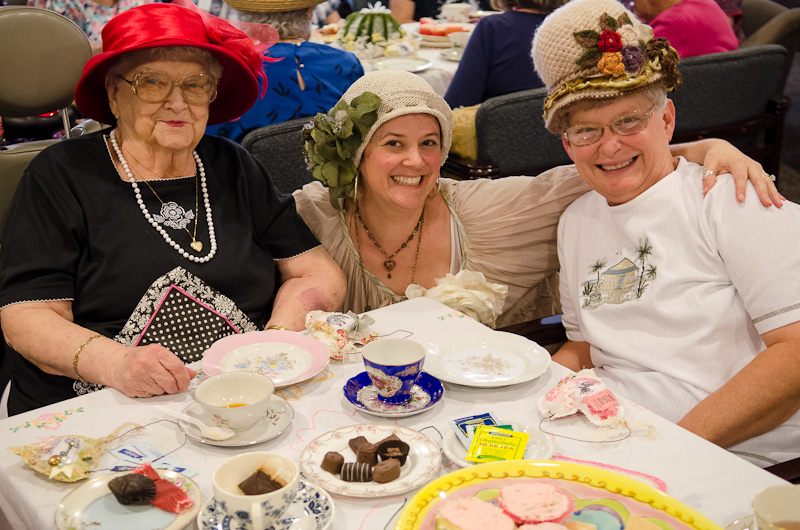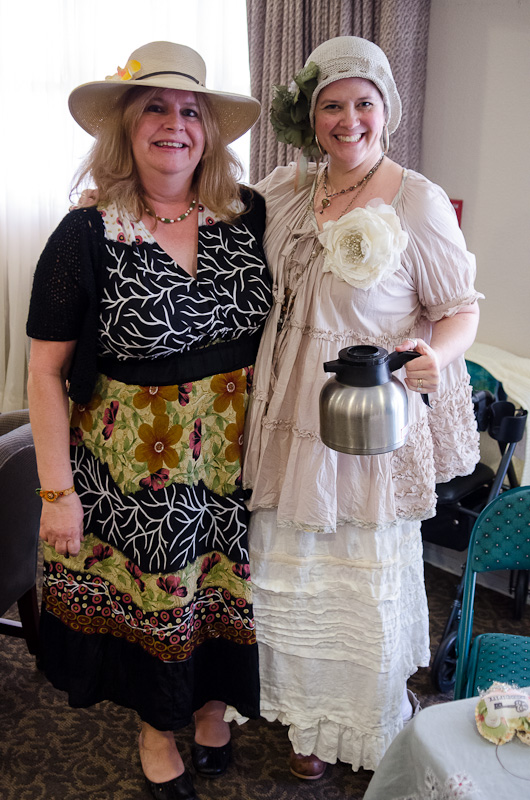 It wouldn't be a party without my dear friend Lori.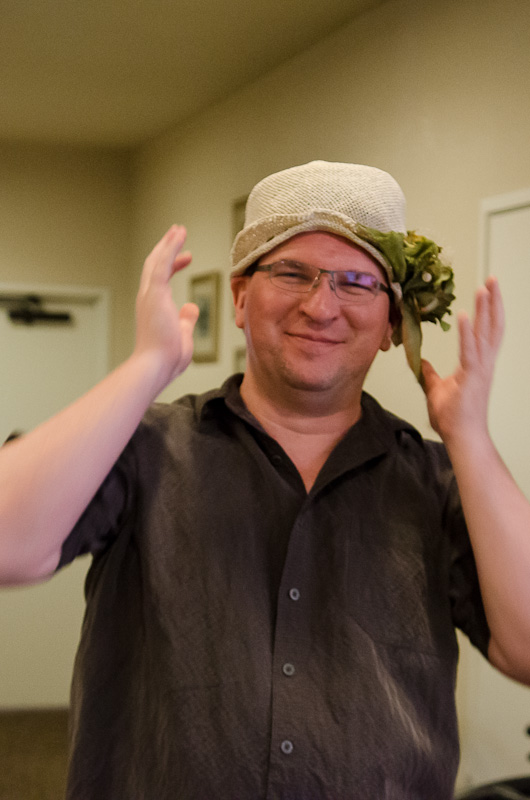 Chucklebutt was the only man at the event and I couldn't have done it without him.  He helped serve tea and as you can see from the above picture — entertained all the ladies.  A good time was had by all!
Thank you Chucklebutt for all your help.  Thank you Lori for drying dishes.  And thank you Minnie for letting us use your apartment to wash the tea cups.
Now the big question remains:  Is my living room back to normal?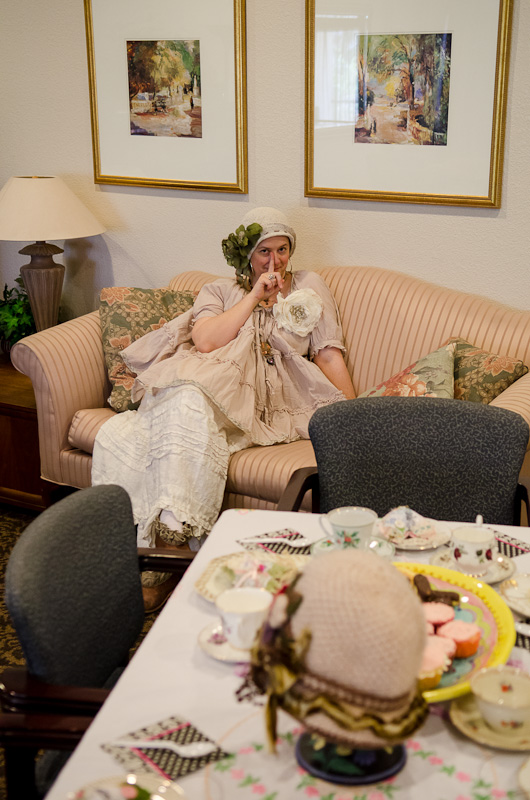 I'm a lousy house keeper.  What do you think?  😀