When last we left our Southern Belles, we were given some free time to traipse around the lovely city of Savannah.  Now for those of you who know me, you know that I lived in the charming coastal city of Wilmington, North Carolina for five years.  Savannah reminded me so much of Wilmington.  I definitely was feeling nostalgic for the Cape Fear River.  It took us a while to figure out how to get down to the river walk.  Finally a nice local told us we had to take the stairs.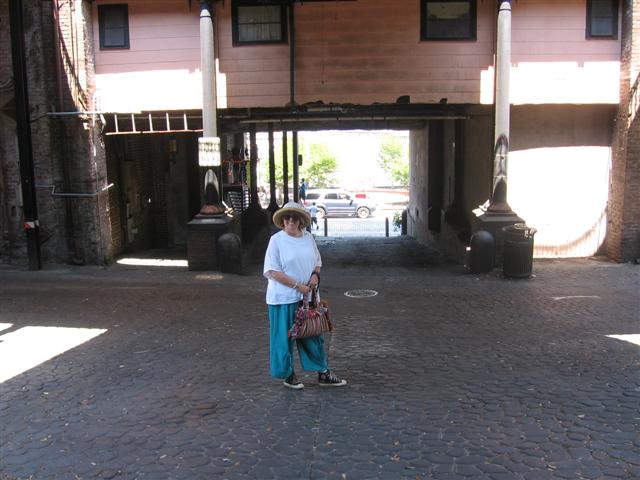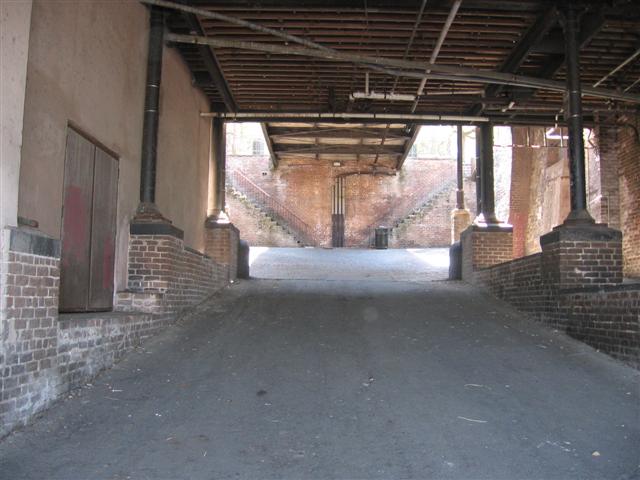 This was the view heading away from the river.  For a moment it reminded me of something right out of Dickins.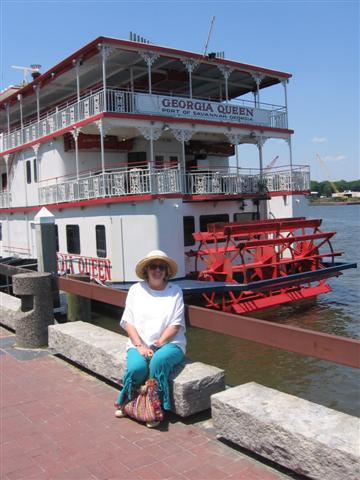 Hey look!  It's a Georgian Queen!  ;D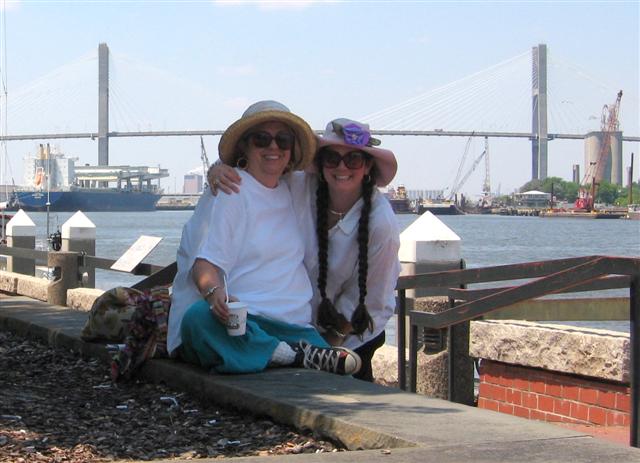 We drove over the bridge in the background and we both were a bit squirrely while doing it.
For lunch, we ate at the yummilicious restaurant — Huey's — named after the governor of Louisiana, Huey Long.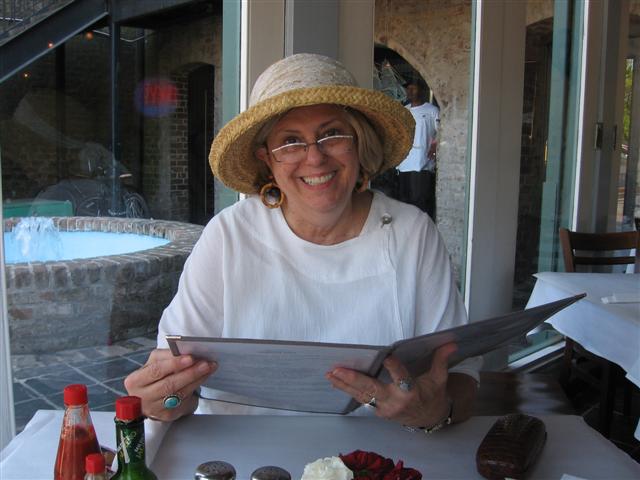 We had a great table next to the window with a nice view of the river.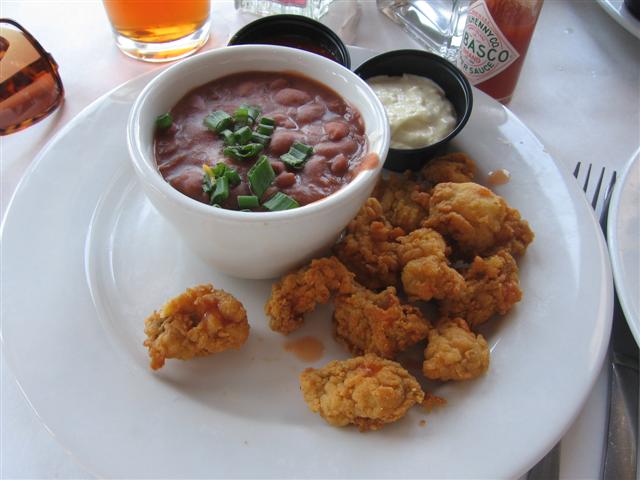 I have been craving fried oysters for quite some time.  Living in the desert, it's hard to find good oysters.  They were sooooo good.  I still haven't had my fill.  Oh yeah, and the red beans and rice were awesome!
Nothing beats fried green tomatoes!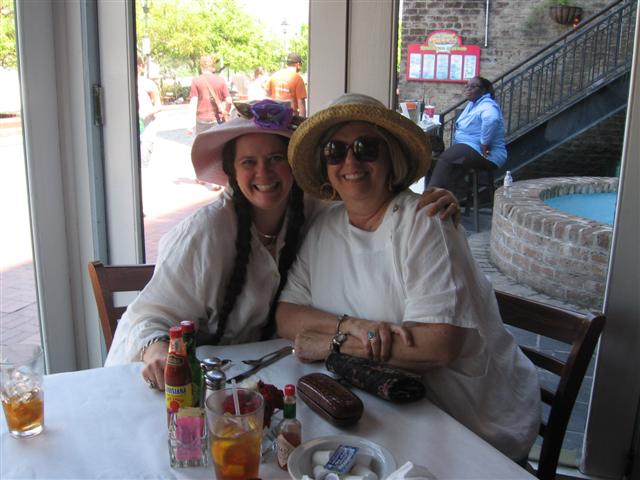 Once you cross west of the Mississippi, restaurants don't serve nectar of the gods — otherwise known as sweet tea.  Nothing in the world beats a good glass of sweet tea.  Every Southern woman worth her weight in salt knows how to make a glass of it –myself included.  But I sure do miss drinking it when I go out to dinner.  Huey's had great sweet tea.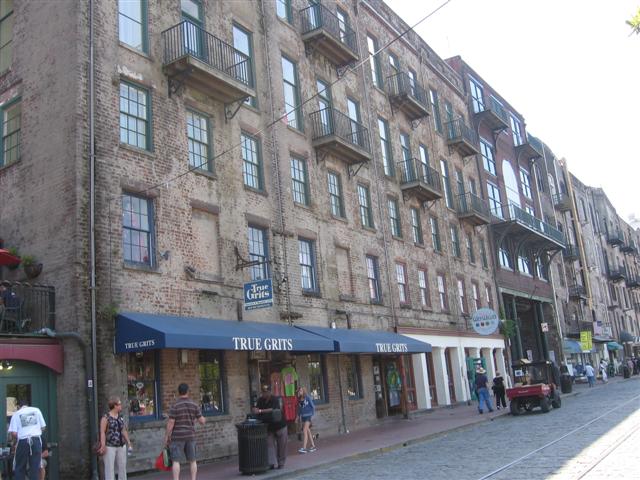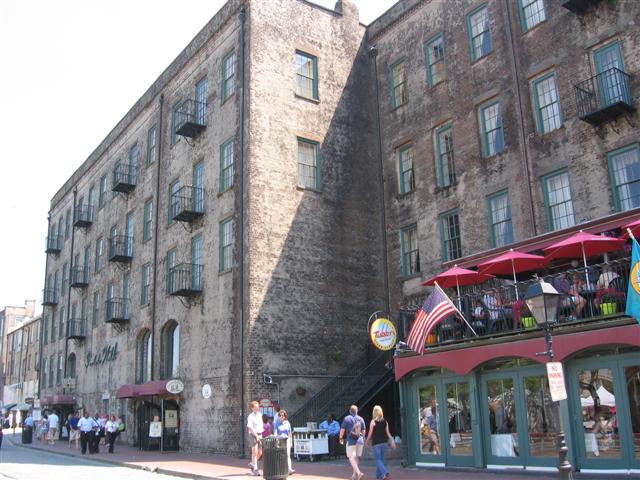 These buildings were all along the river front.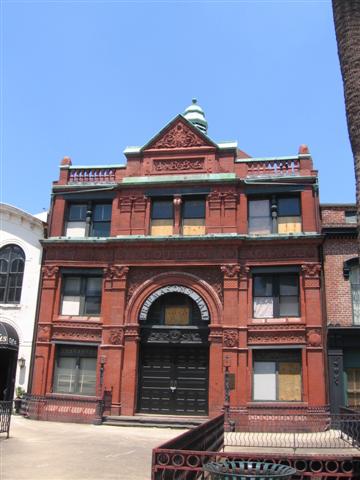 This is the Cotton Exchange and it is such a pretty building.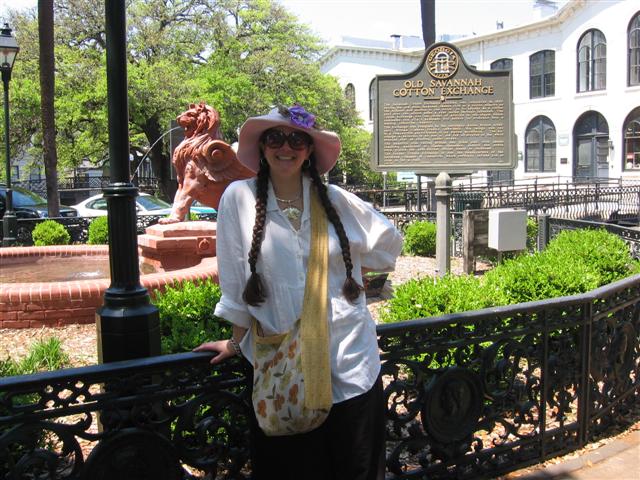 One of the things that I love about Savannah is all the green spaces.  There are town squares/parks every few blocks.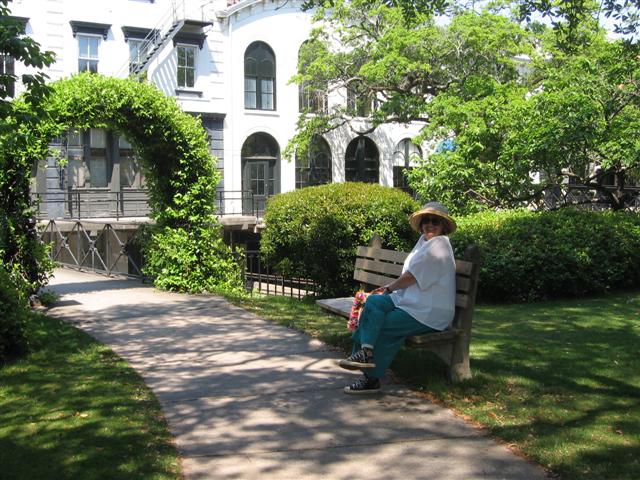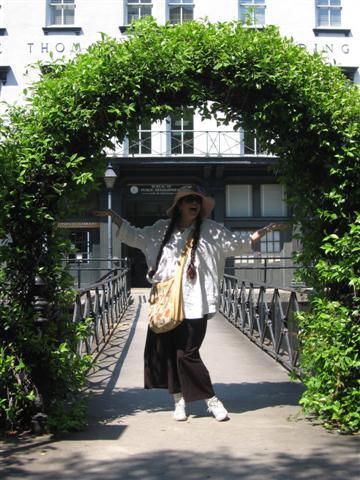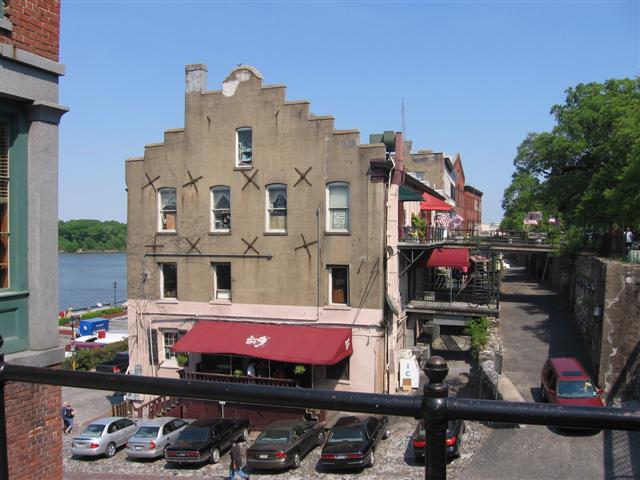 There were some super cute antique stores although Mom and I missed out on the neatest shop — The Paris Market.  Some of the other girls went there and spent mucho bucks.  I guess it's a good thing I didn't know about it.  😀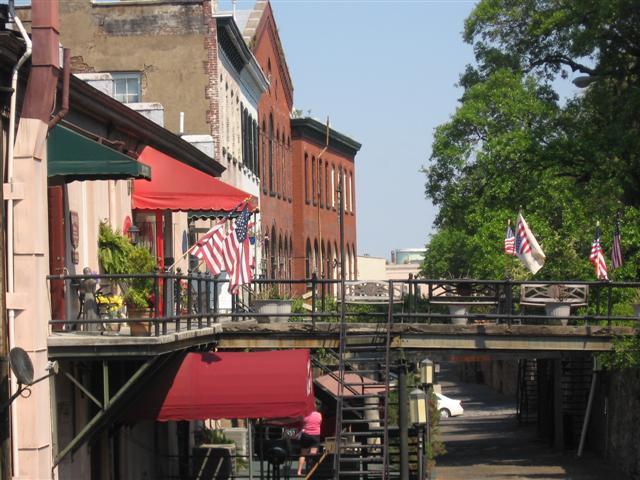 After gallivanting around the city, we headed back to the hotel to get ready for vendor night at Back in the Day Bakery.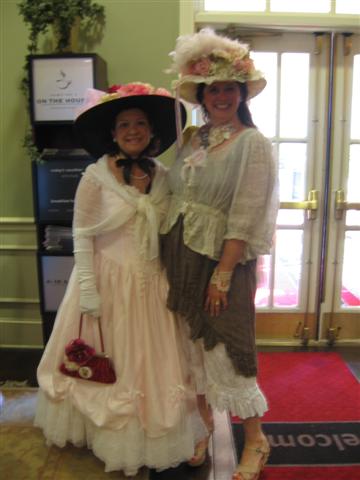 Me and the lovely Miss Sylvia.  She won best dressed.  Such a Southern Belle!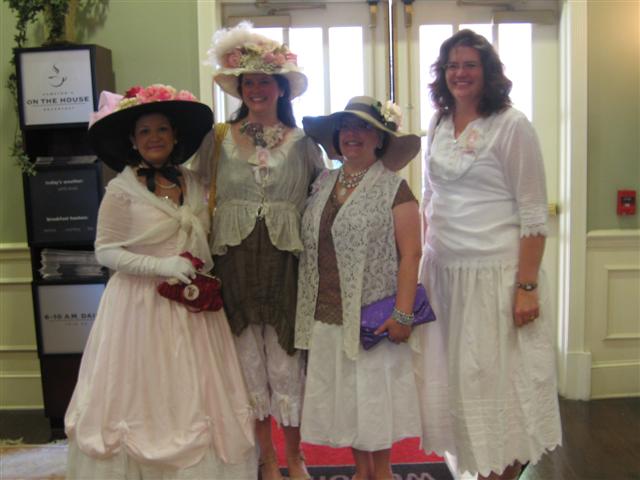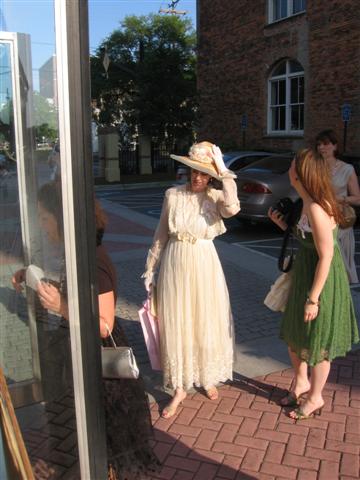 Ladies boarding the trolley.  The gal holding her hat is Cathy.  She told us a wonderful story about what originally sparked her creativity.  She left me a bit misty-eyed.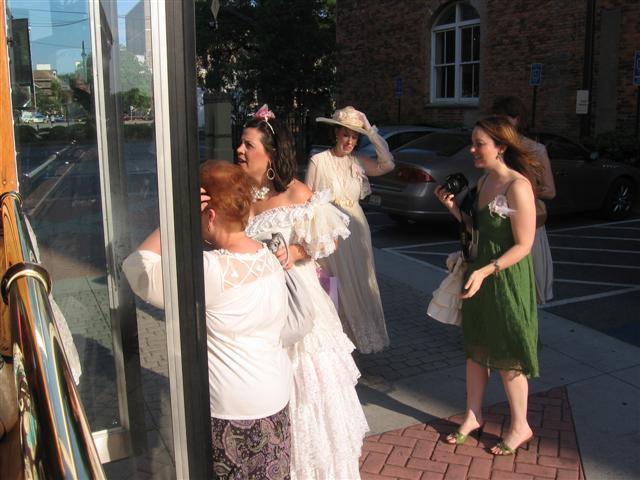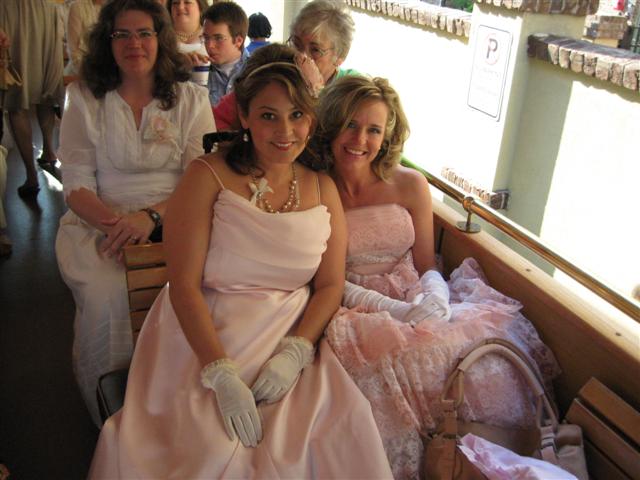 Joanna (left) and the oh-so-precious Bryanna.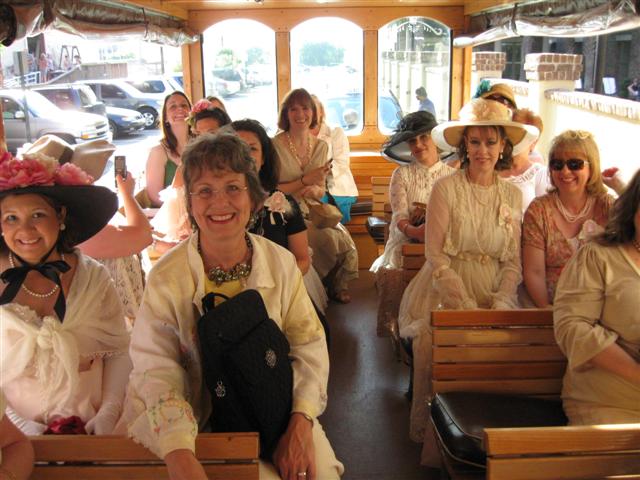 The Belles are so sweet looking.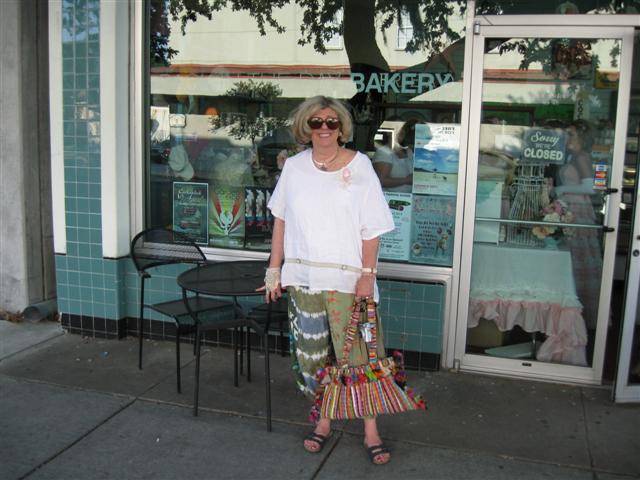 Mom outside the bakery.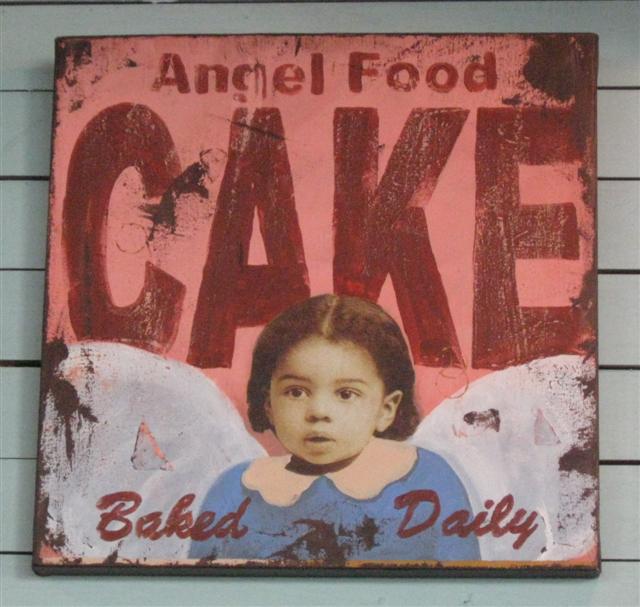 Once inside, it was every little girl's dream.  Beautiful baubles, scrumptious cupcakes and amazing signage such as the one above.  I covet this sign.  It would look so cute in my kitchen.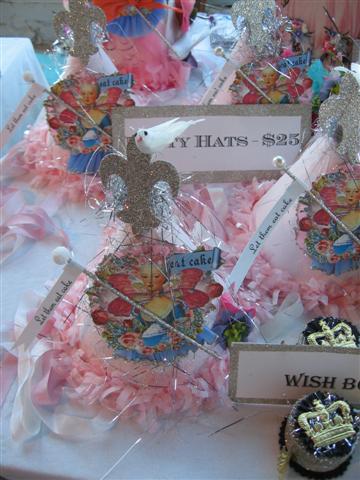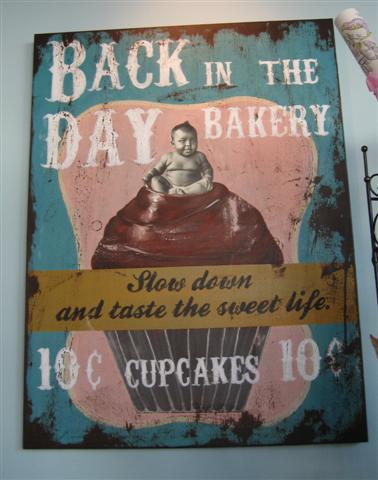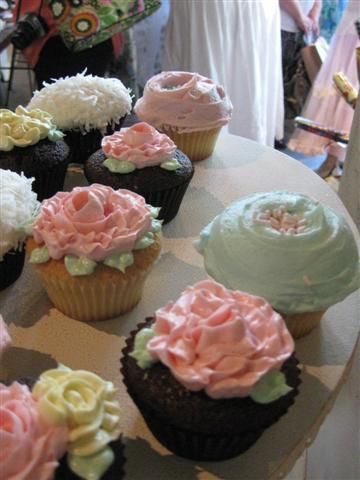 These cupcakes were to die for!  Truly.  No exaggeration.  The icing was the most delectable thing I have EVER eaten.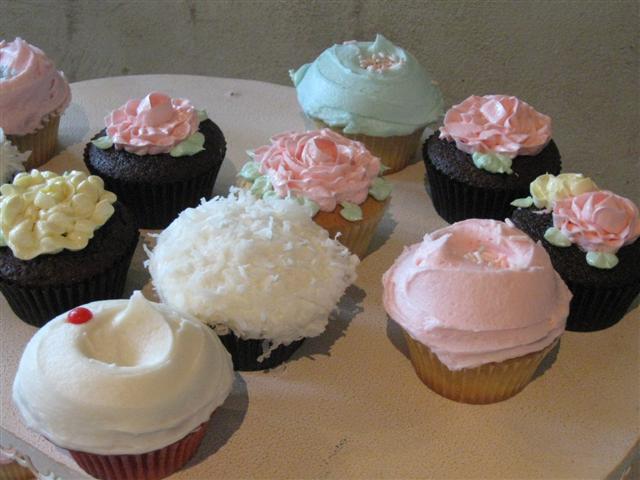 I ate the pink one.  Sure do wish I had one right now.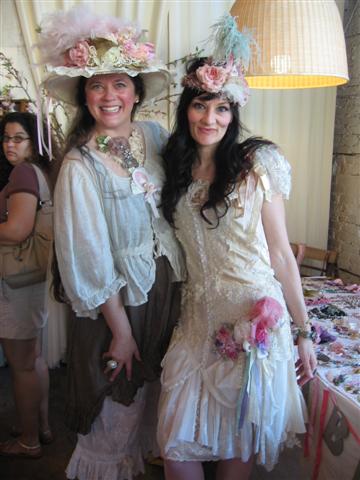 Me and Christine Rose Elle — aka:  Dollybelle.  She is gorgeous and is always over the top.  I love all her jewelry and have purchased quite a few pieces.  Oh yeah, and she made the dress she's wearing.  So talented!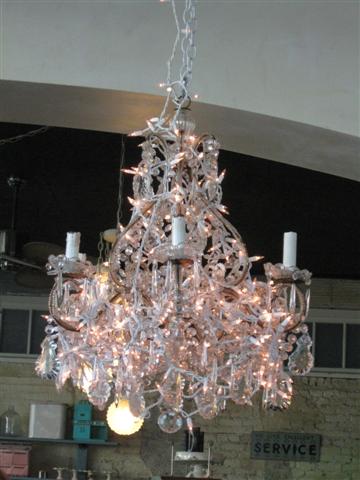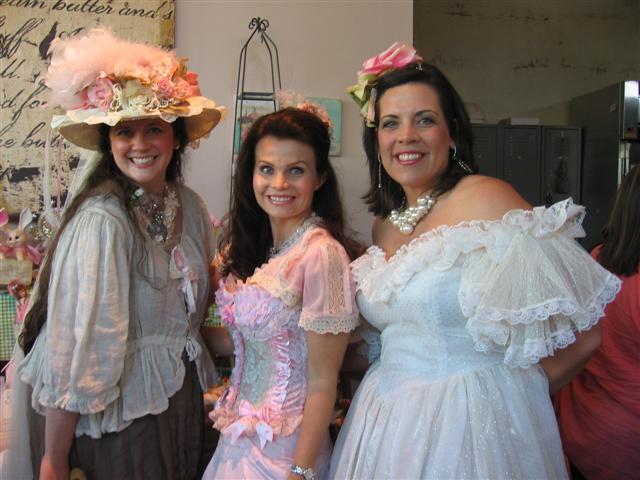 Me, Jenn and Shelly.  Jenn's outfit was incredible!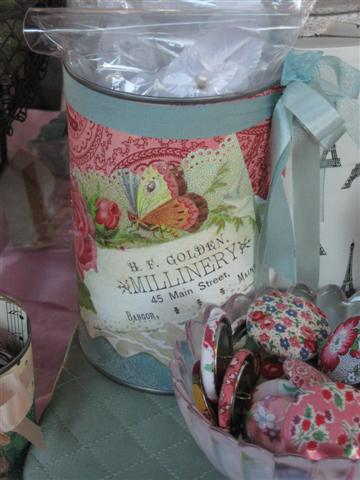 There were so many beautiful things from all the vendors that it was literally sensory overload.  I bought some stuff from Kris Hurst and Cassie and Mom bought a whole slew of gorgeous ribbon to make flowers.  She is really getting quite good and I raided her stash before leaving.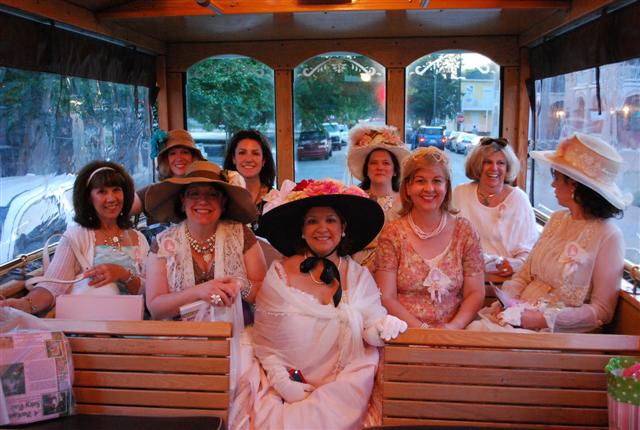 Riding the trolley back to the hotel.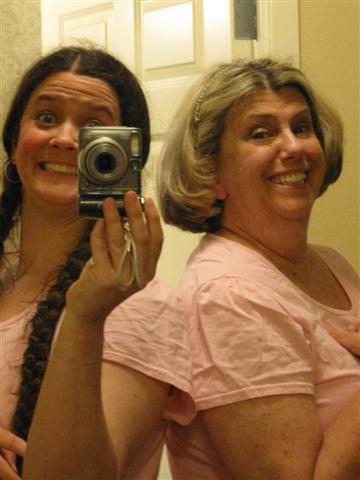 When we got back to our hotel room, Mom and I were pooped.  We took a quick photo in our jammies and ordered take out.  Nothing like eating yummy Reubens while watching Criminal Minds all in the comfort of your hotel room.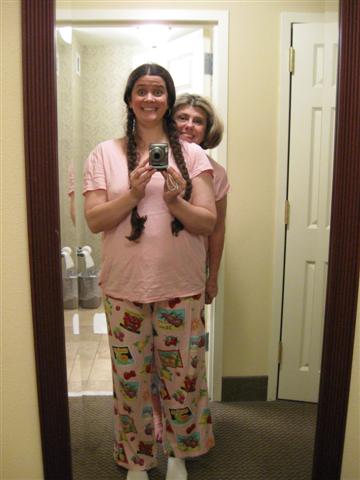 We had a big day ahead of us — the Ford Plantation and three incredible art projects!