On Saturday, Chucklebutt headed over to our capitol to photograph the May Day demonstrations, where many people were protesting SB1070 and related immigration issues.  Somebody give my Chuck a full-time photography news job that pays lots of money!  😉
Select the preview photo below to see his own blog post with image gallery, or jump right to the flickr set and leave him some nice comments!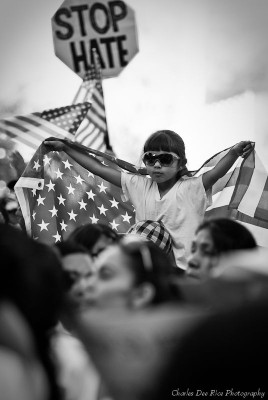 He took lots of video also, and will using much of this in his upcoming project titled Immigration…  shhhh — that's still being put together and isn't ready for the world to see just yet.